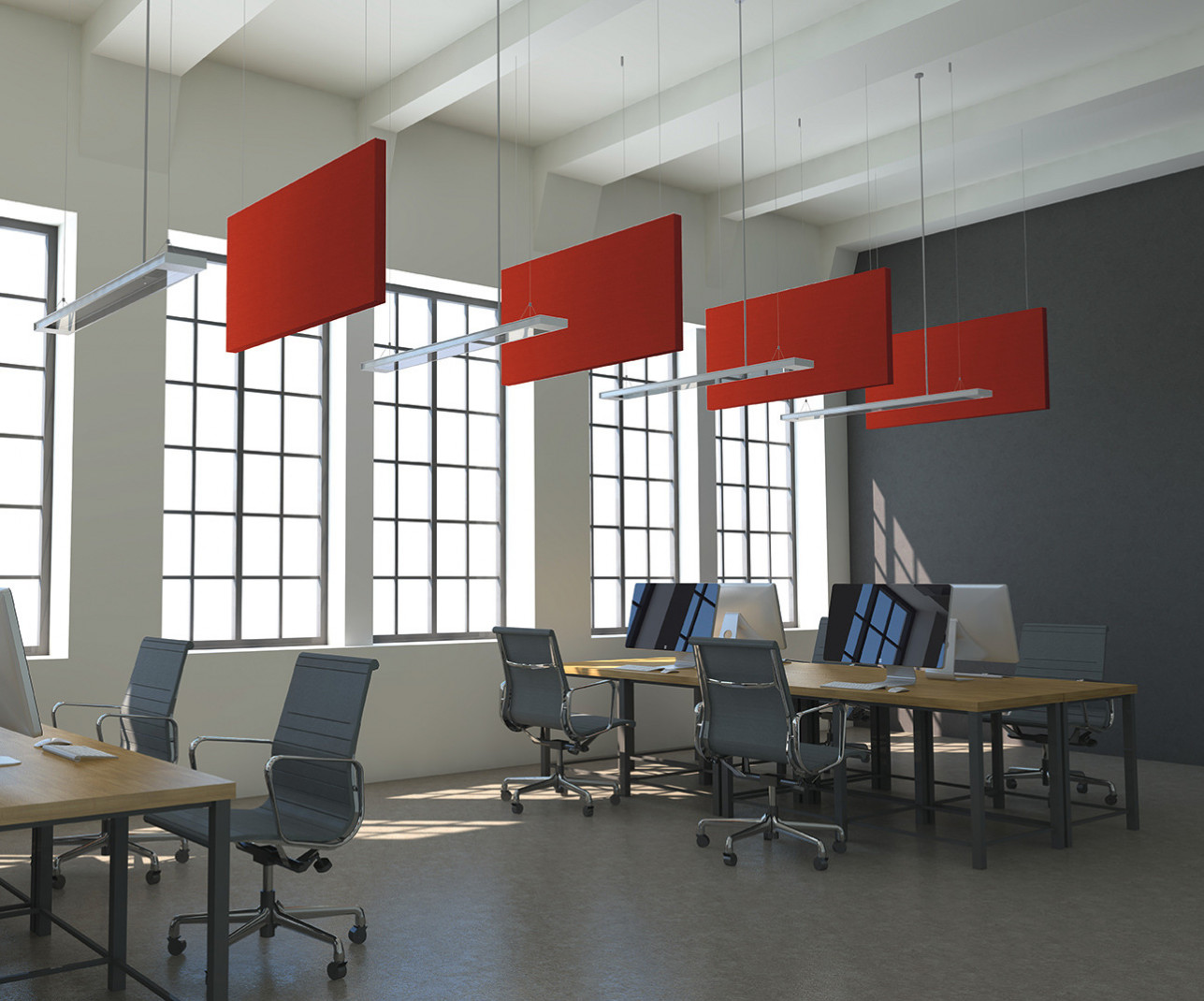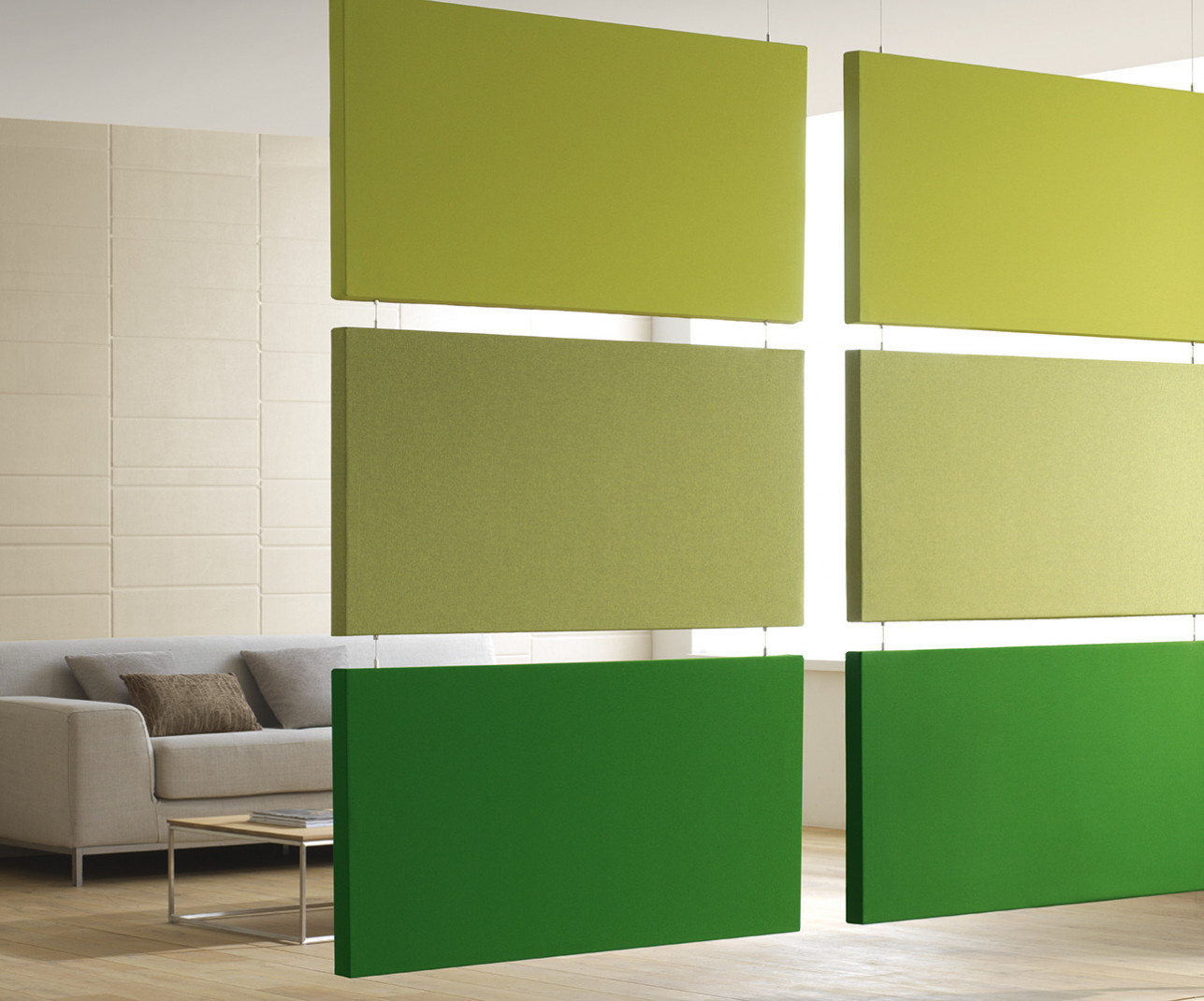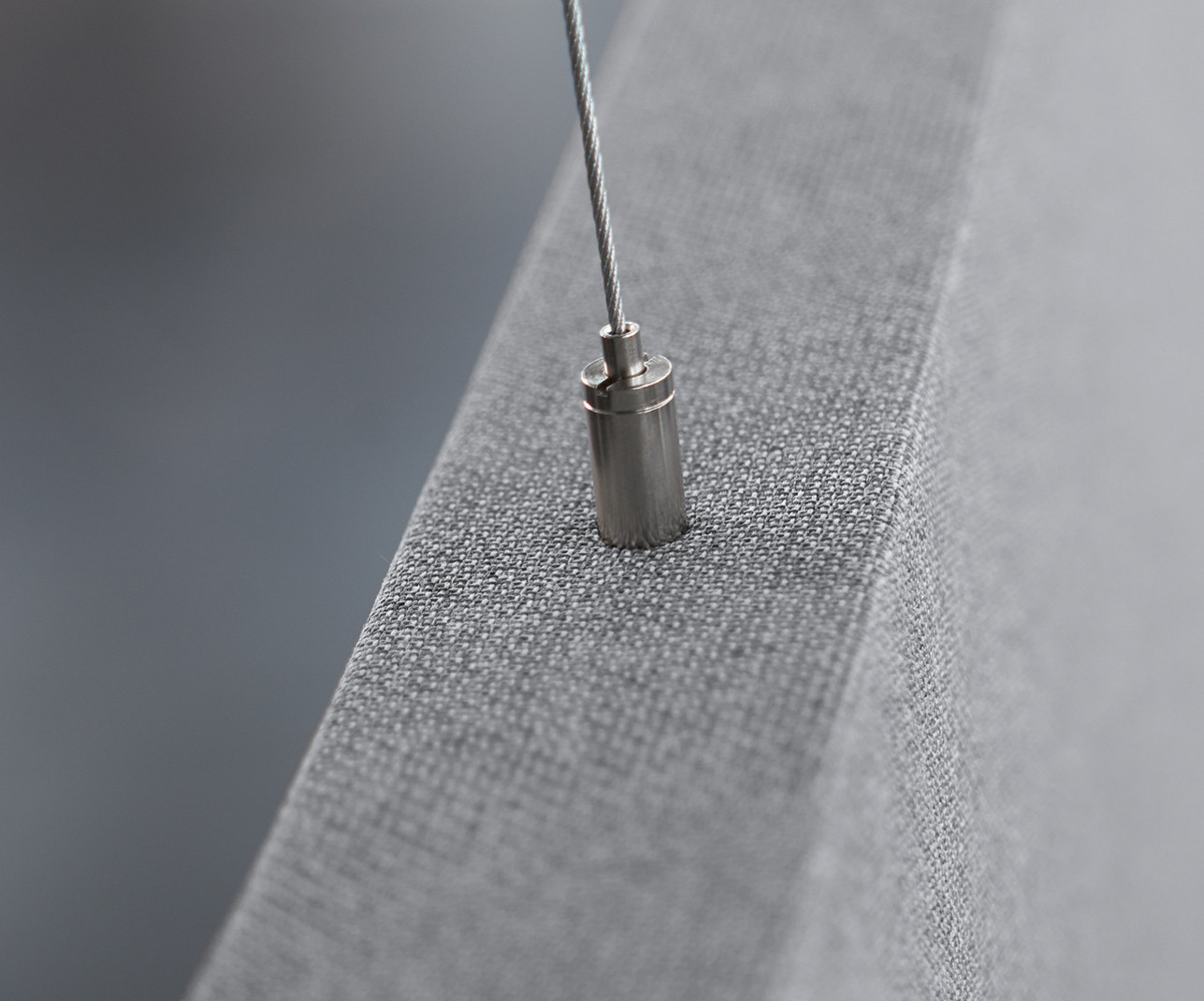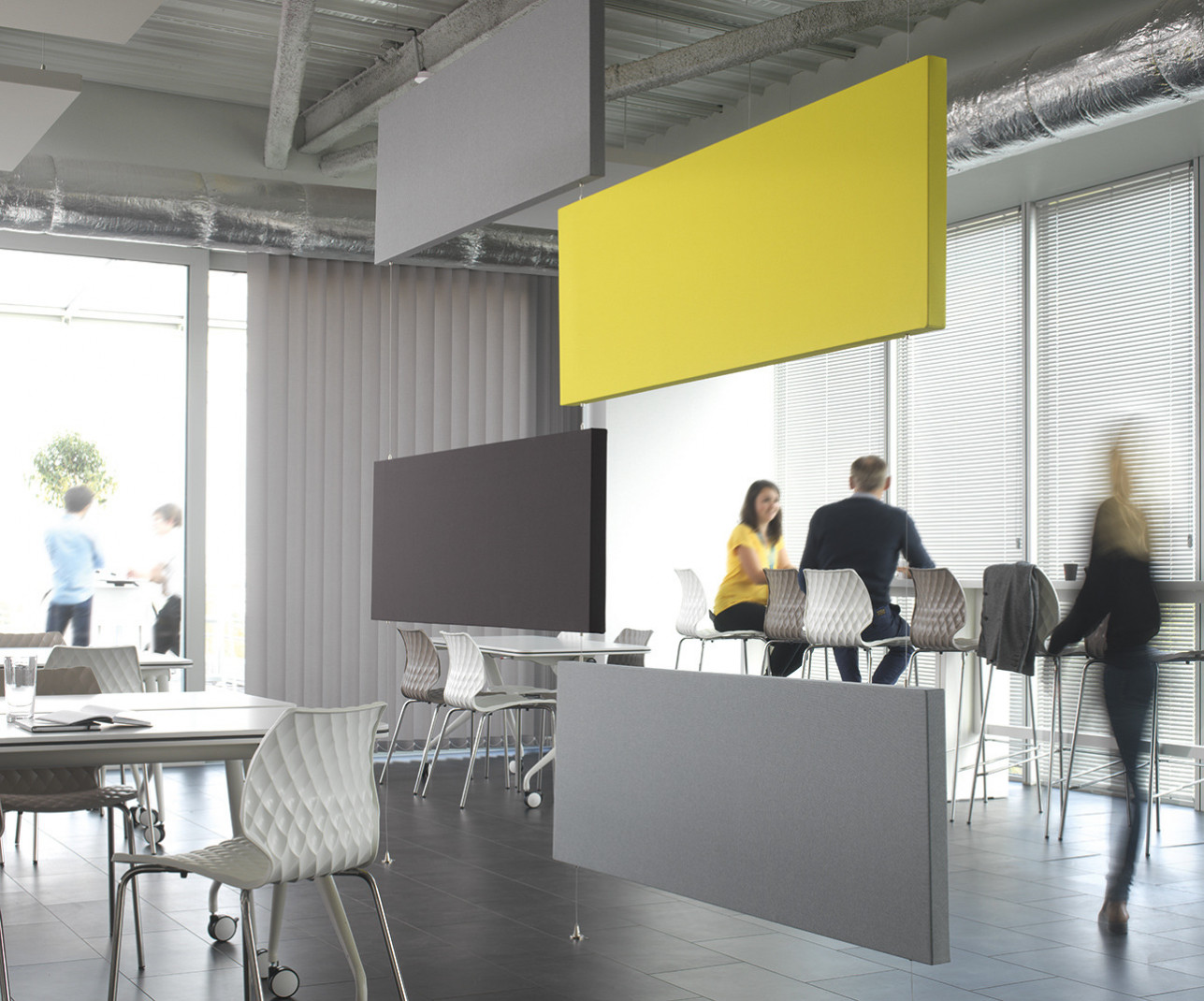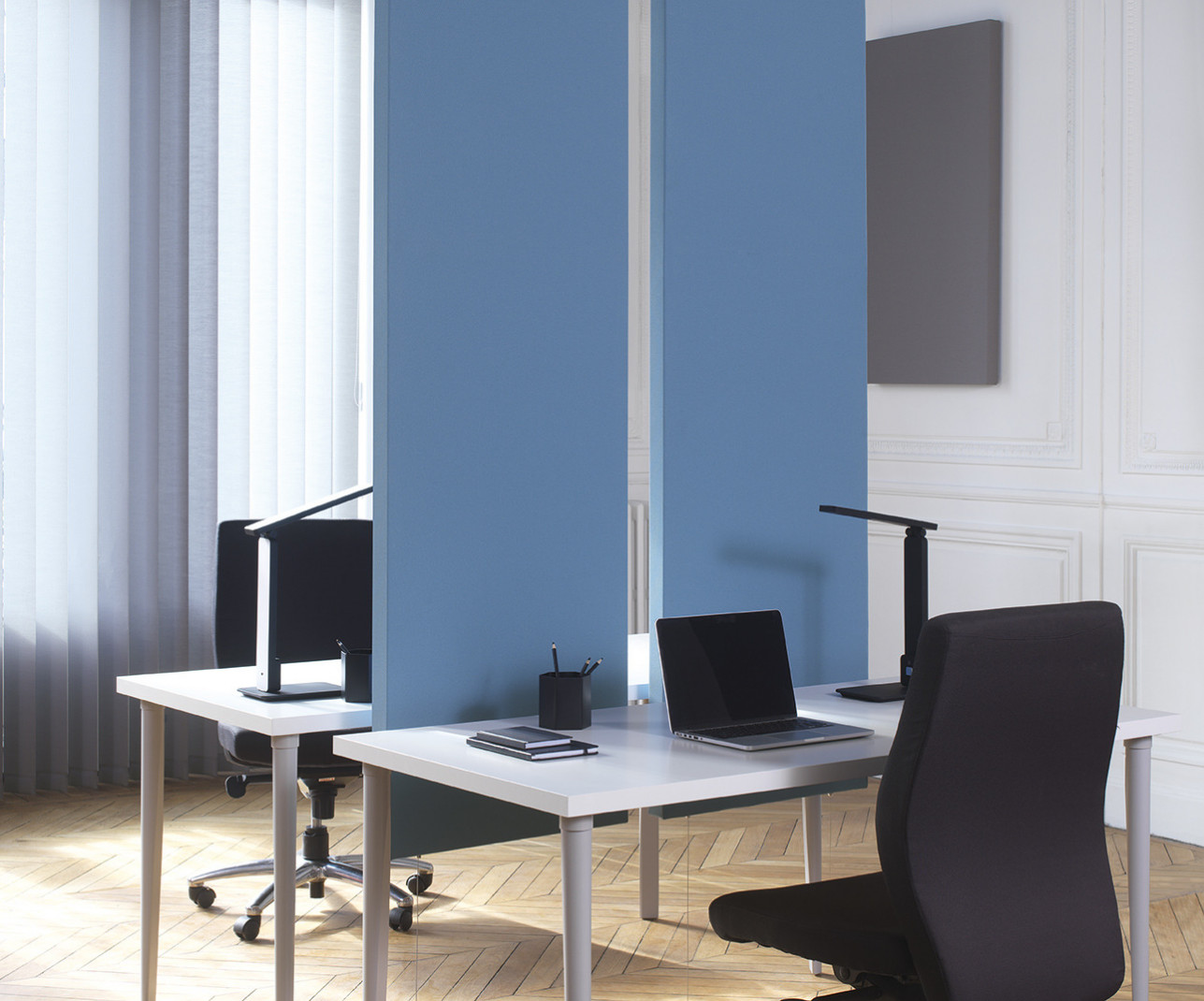 AIRPANEL 2 FACES
AirPanel acoustic panels are made of an open-cell absorbent and a metal frame covered with an anechoic fabric cover
The AirPanel 2-sided panels are designed to complement the AirPanel 1-sided panels to adapt to the singular configuration of each space
Read more
2400x1200
2400x600
2400x300
1800x600
1800x300
1200x1200
1200x600
1200x300
600x600
600x300
The AirPanel double-sided acoustic panels, which are recommended in spaces where acoustic nuisance must be controlled, attenuate and correct reverberations very effectively. Composed of an acoustic absorbent, a perforated metallic structure and a trans-sonic textile, they are suspended from the ceiling or installed between two spaces in the form of separators.

The mountings :
• Installed in speakers above the area to be treated, these absorbents allow light, air conditioning and do not interfere with the installed safety systems (smoke detectors, sprinkler).
• Arranged in free clusters or separators at a height that adapts to the use of the place, these mountings bring multiple benefits, both decorative, acoustic and functional.

ADVANTAGES OF USE

PRESERVING THE BRIGHTNESS OF SPACES
The installation in speakers allows the light to pass from the ceilings integrating glazing, domes or lighting already in place.

ADAPTING TO COMPLEX SPACES
The multiple shapes, dimensions and directions of mounting of the acoustic panels meet the technical or architectural constraints of each space: beam, sprinkler, smoke detector, air conditioning or other technical sheath, pan cut...

EFFECTIVELY TREATING ACOUSTIC PROBLEMS

αw = 1
Optimised absorption of the panel thanks to the perforation of the metal frame on the 4 sides: 6 active faces

MAKE THE SPACES AESTHETIC AND FUNCTIONAL
The Airpanel panels offer multiple layout solutions: delineate zones, make them more intimate and more confidential by partially partitioning them.

10 shapes available offering a lay out that fit into any architectural set up.
4 mounting options enabling an easy integration into existing spaces. An acoustic absoption matching with your requirements.



1/ Choose the format
2/ Choose the colour in the AirPanel textile brochures


3/ Select type of mounting



4/ Choose the mounting direction & options




Acoustic comfort is when the sound message (words, music)reaches listeners in a perfect, unaltered state.
A mix of absorbent and reflective surfaces is necessary to achieve maximum level of acoustic comfort.
We talk about acoustic correction when we change the absorption and reflection capacity of one or more walls, by changing their texture, surface, geometry and coating materials.