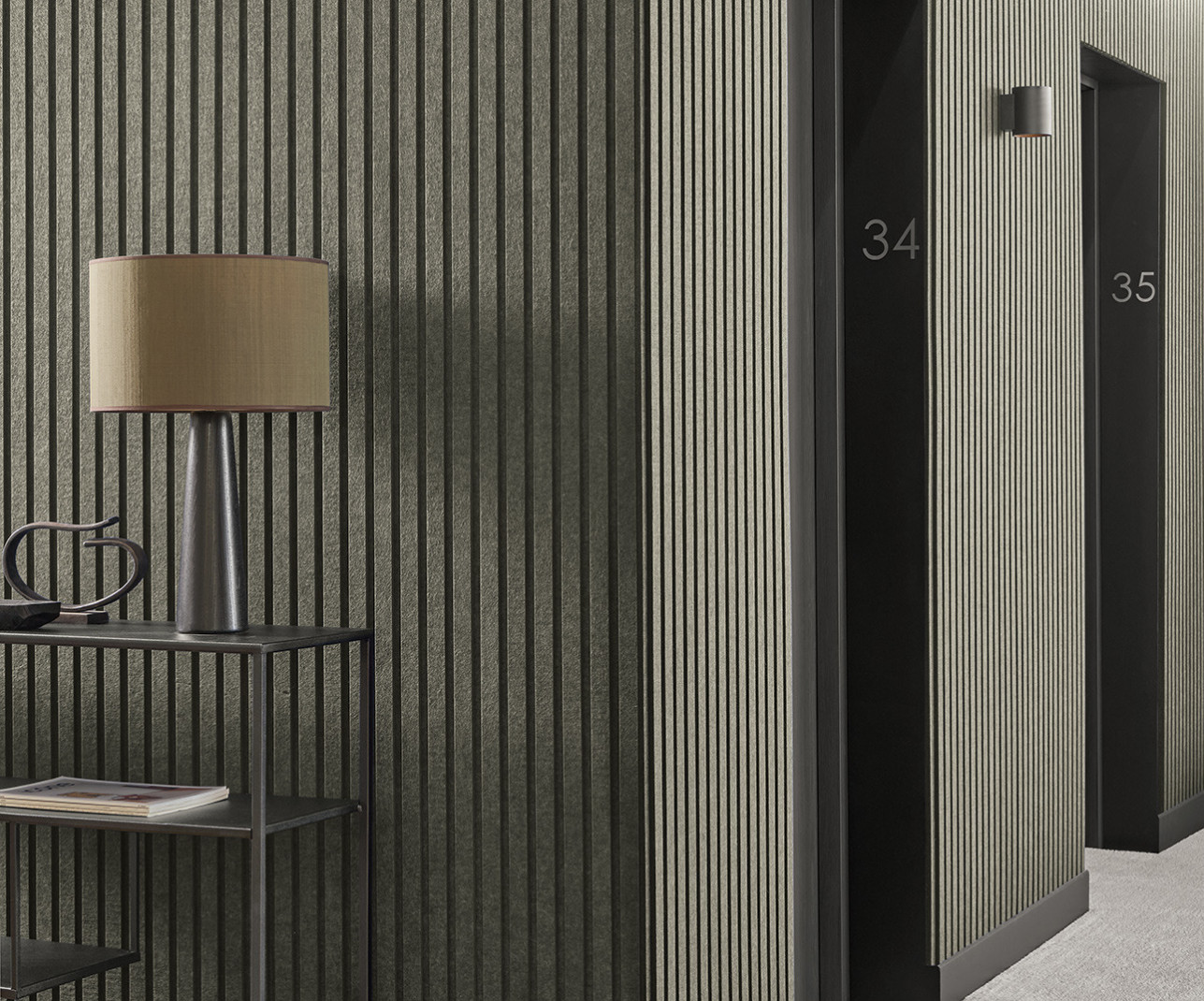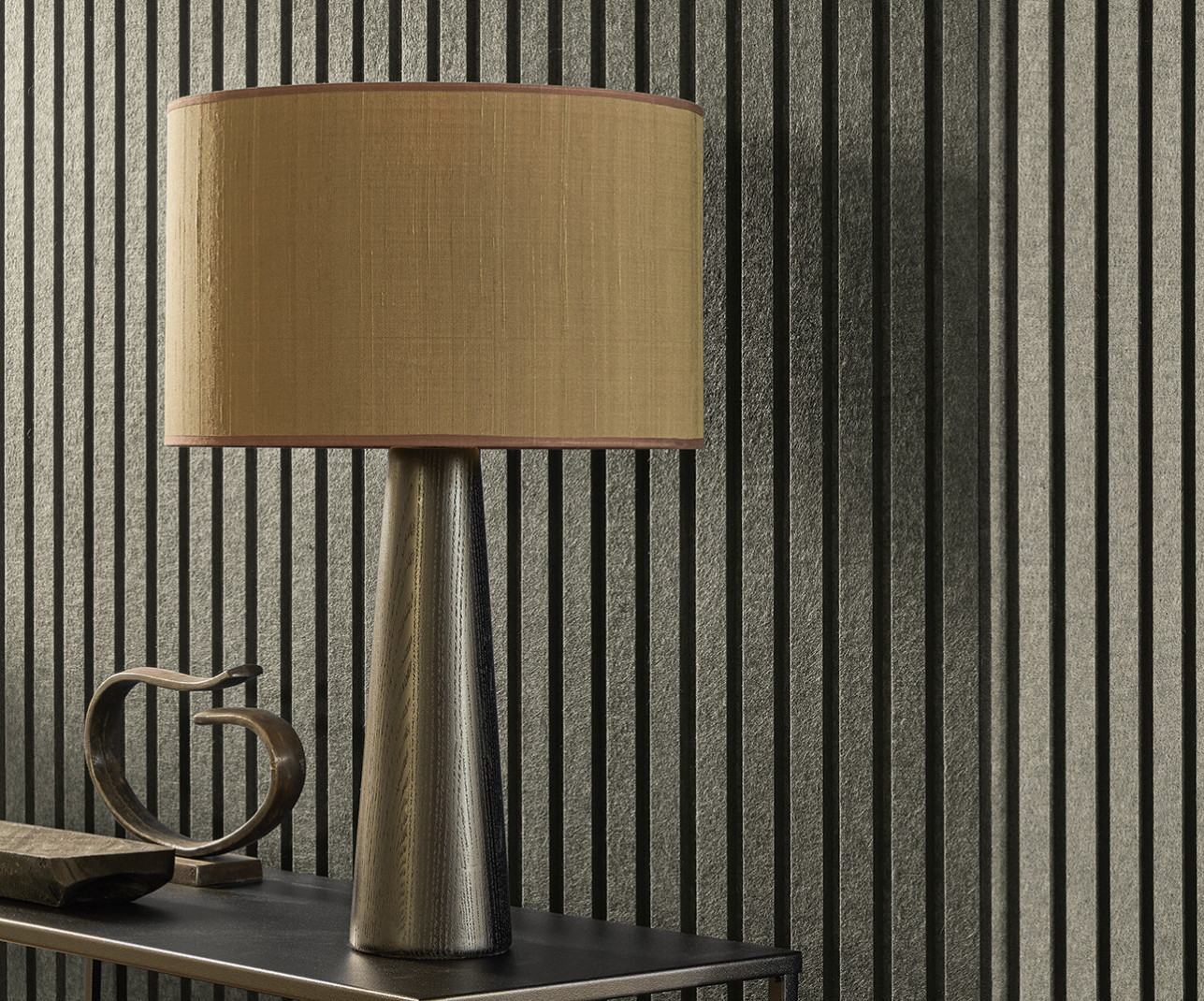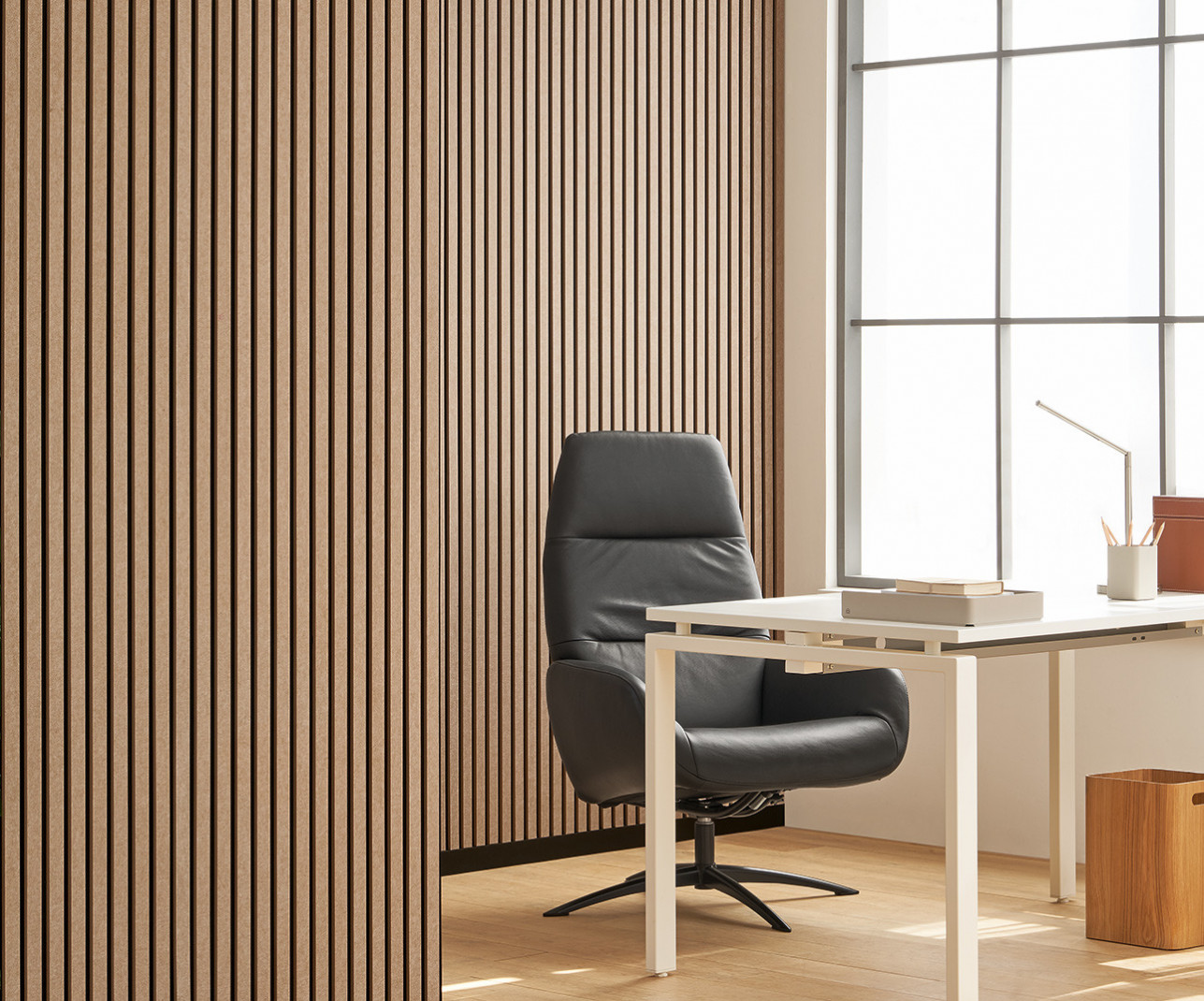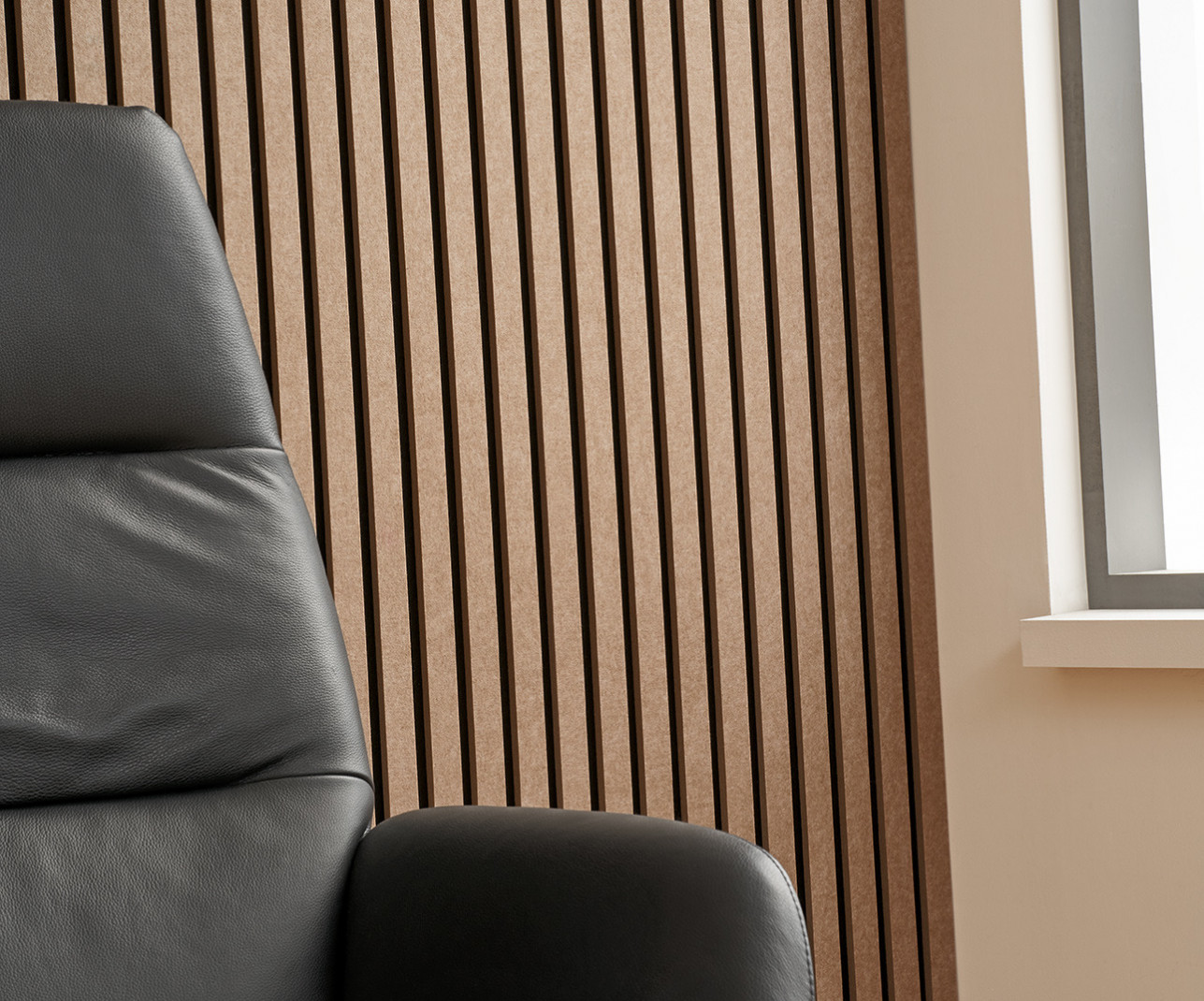 SLIMWALL LINES
Eco-friendly absorbent compact felt acoustic wallpanel
Inspired by acoustic panels made of wooden battens, this elegant and sober collection warms your walls and ceilings.
SlimWall Lines can be used to create up to 760 possible decors: bi-coloured or tone-on-tone, as sheets or tiles, personalise your interior to create your own unique space.
Read more
BICOLOR-595x595
BICOLOR-600x2420
UNICOLOR-595x595
UNICOLOR-600x2420
Recognised as a decorating essential and inspired by acoustic panels of wooden battens, this rectilinear pattern has withstood the years and the seasons, retaining its timeless appeal but always in step with the present. This collection is like a game with horizontal and vertical lines, cast like a shadows. The bi-coloured lines energise your wall surfaces and ceilings with their contrasting colours. The tone-on-tone SlimWall Lines is soft and sober bringing depth to your spaces.
These wall panels are made of an absorbent PET backing to which battens in the same material are fixed, improving its acoustic efficiency. This 100% PET solution, of which 60% comes from recycled plastic bottles, is SCS certified. It can be used for green construction programmes such as LEED.
They can be cut and used to suit your requirements, to create a wall, headboard, chequerboard ceiling etc.
This acoustic solution is supplied in two formats:
- 2420 x 600 sheets to cover large wall surfaces.
-595 x 595 tiles to fit into false ceilings with a frame or on the walls as a chequerboard
There are several layouts possible to obtain the desired acoustic results:
-Glued in place for an alpha w of 0.35
-Fixed to battens with a cavity of a few millimetres for an alpha w of 0.50
-Fixed to battens with a cavity of a few millimetres + rockwool for an alpha w of up to 0.95

Advantages
- Acoustic conformity : αw from 0.35 to 0.95 depending on the layout. Efficient correction from mid-range frequencies, meets NRA (French acoustic regulations). Details available on the website www.texdecor.fr
- Environmental :
Product eco-designed using 60% recycled plastic bottles. SCS certified, this solution can be used in green construction programmes such as LEED
- A cost-effective solution
A single decorative product to correct the acoustics.
- An elegant & comfortable look
The felted look and its touch add an additional feeling of comfort
- Quick and easy installation
Can be wall or ceiling mounted
The tiles can be used on suspended-ceilings with a frame or glued to the walls

Suitable sectors
These acoustic wallpanels are designed for beautiful spaces:
- Services: meeting and conference rooms, offices, banks, reception areas…
- Hotels: lobbies, lounges or restaurants, seminar rooms…
- Specific-use building: theatres, reception rooms, concert halls, casinos, courtrooms…
- Private: home cinemas, living rooms




SLIMCOLOR

Choose the colour in the Slimcolor leaflet : 9mm thickness compact felt.

Offices. Willems. France / SLIMWALL LINES
Offices. Willems. France / SLIMWALL LINES