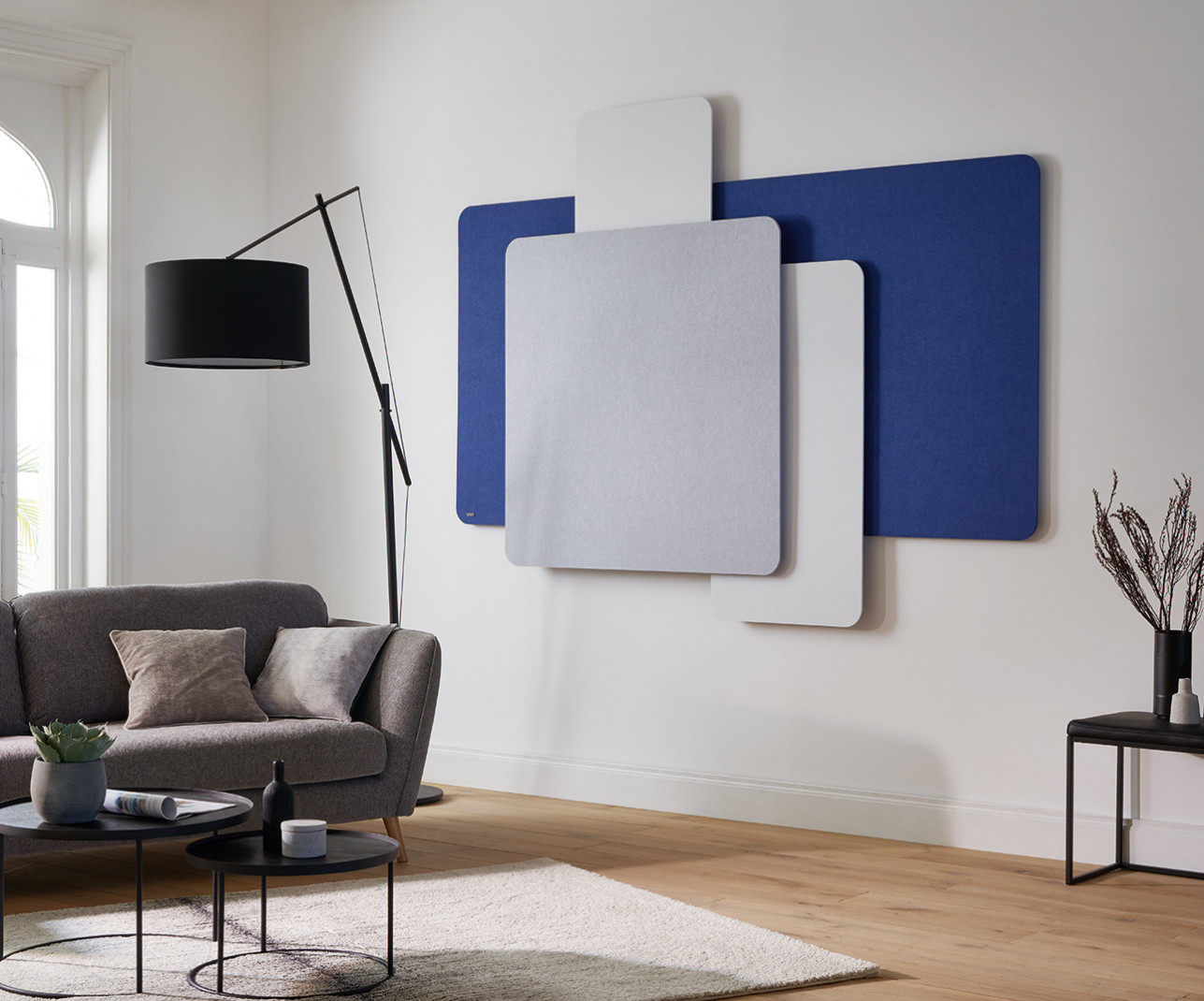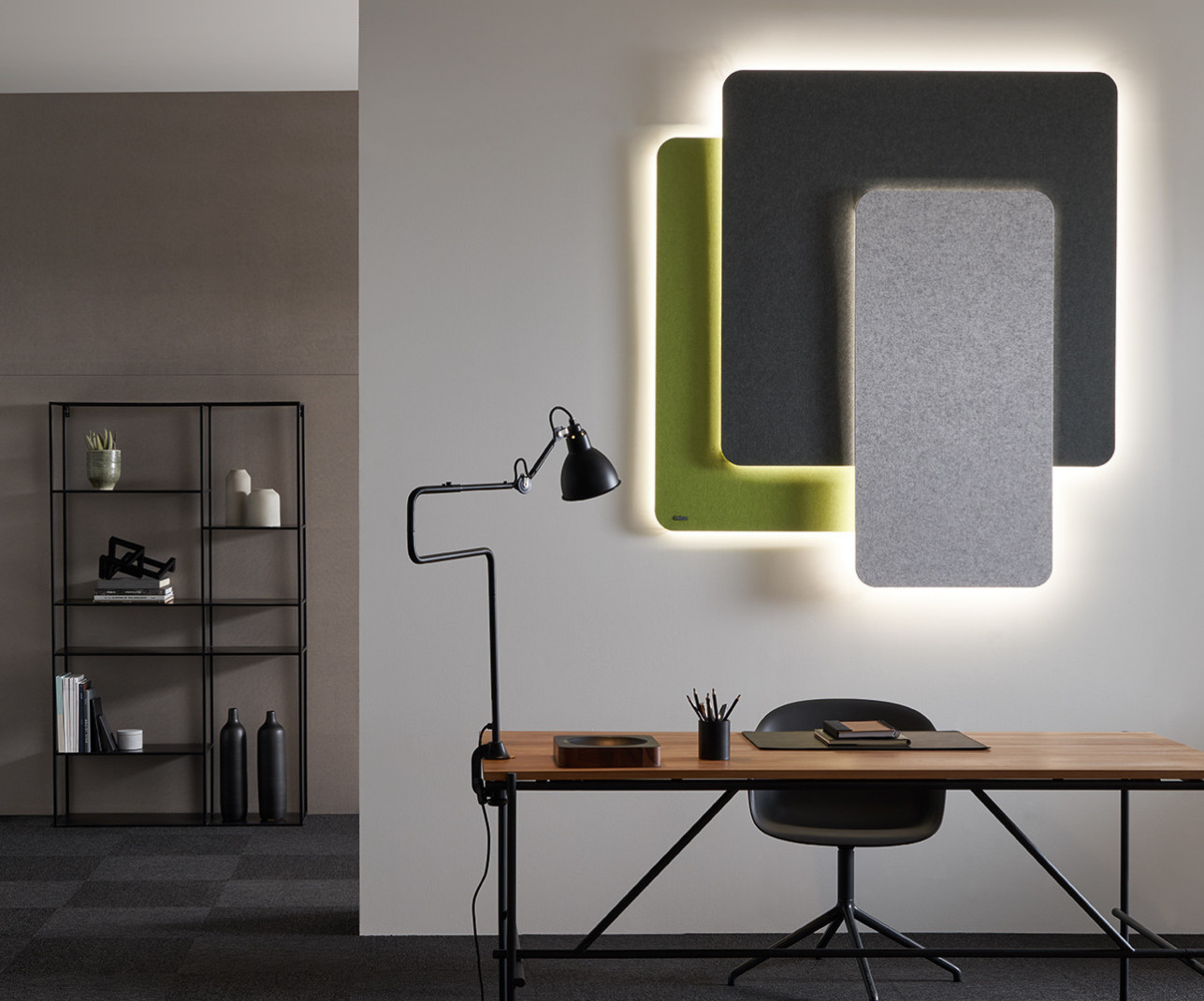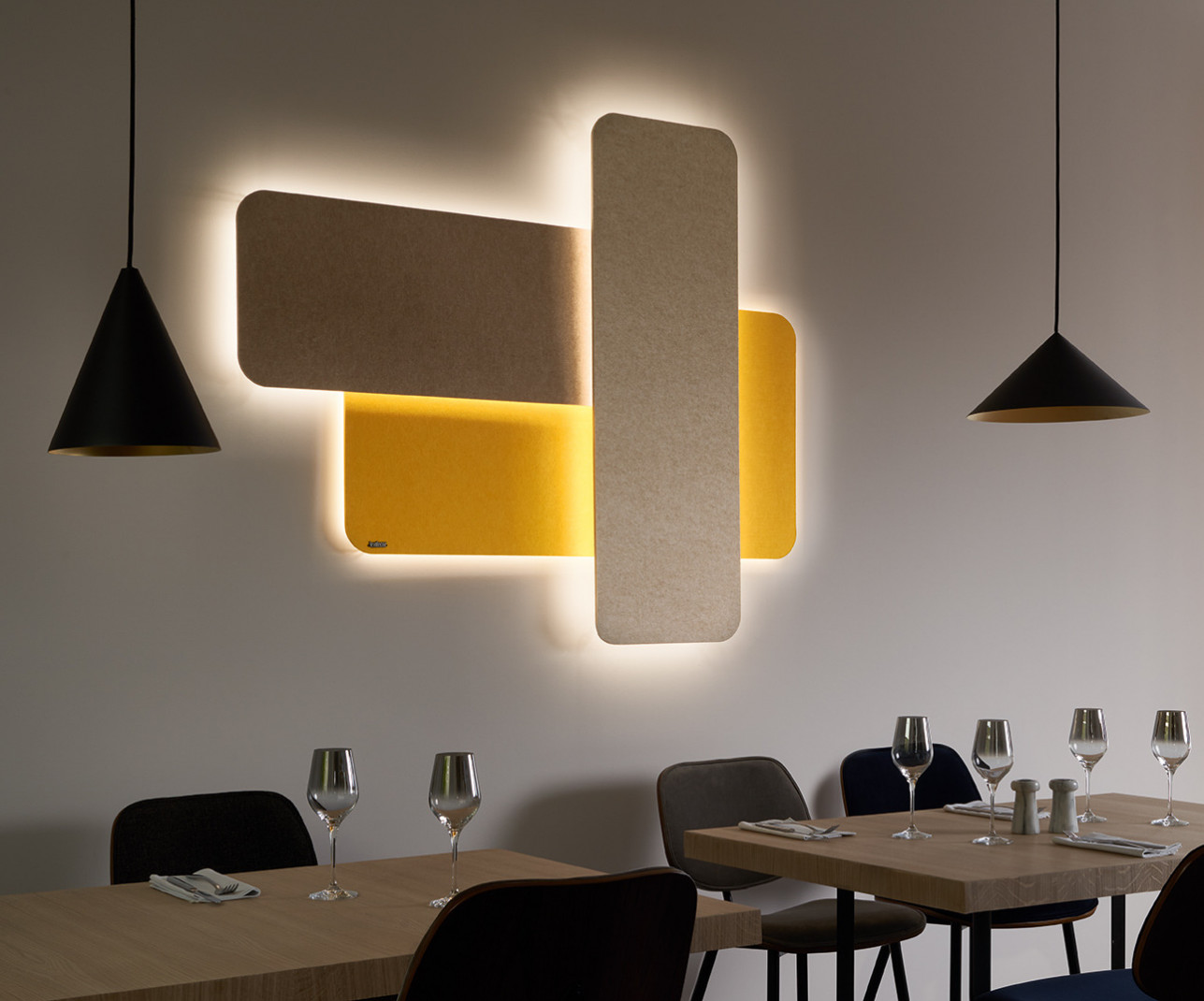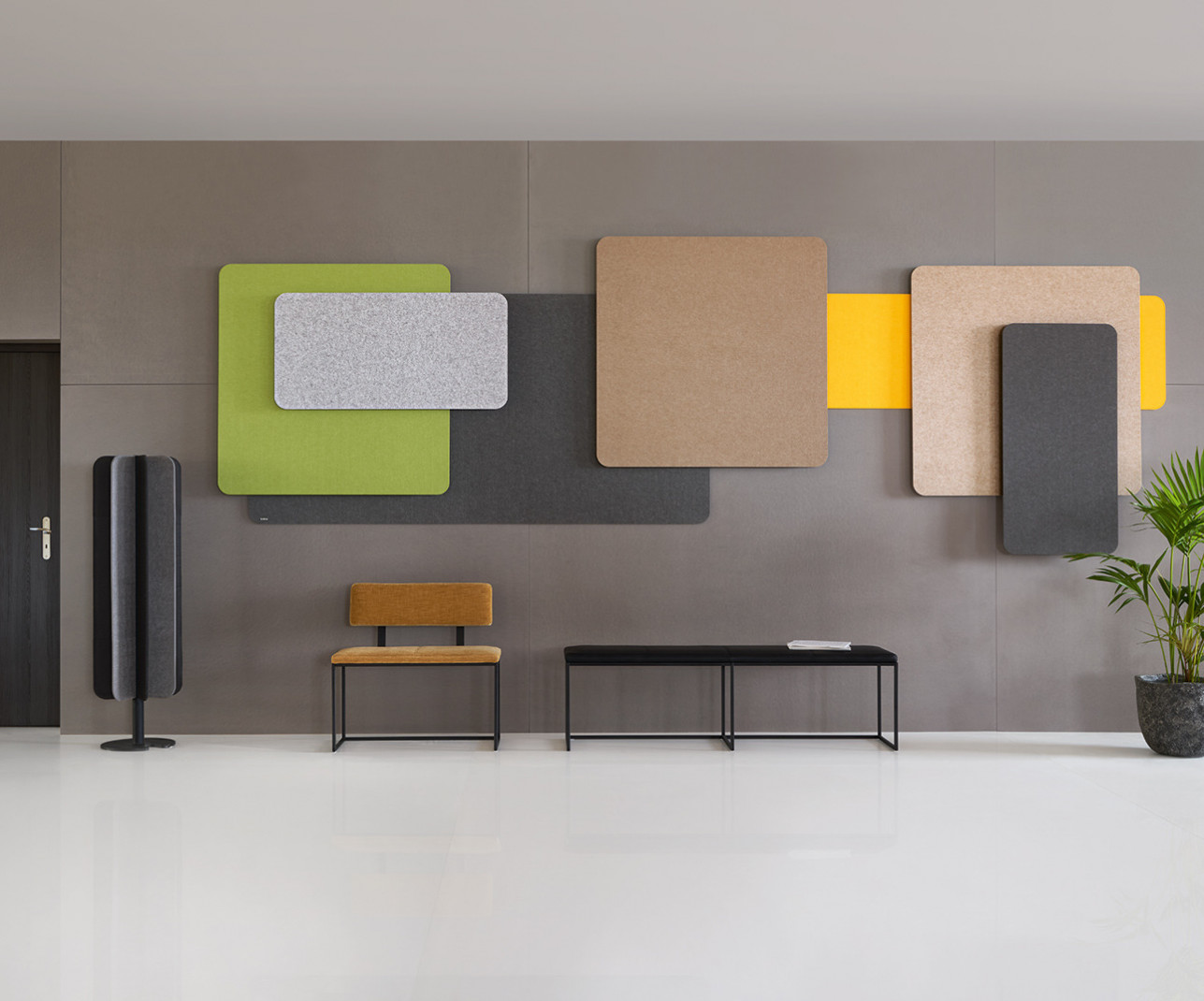 SLIMPANEL CONCEPT
Eco-friendly absorbent compact felt
SlimPanel Concept, 4 suggestions for acoustic decorative installations for walls : S'(small) M'(Medium) L'(Large) F'(Free). These suggestions give your surroundings character and this functional product has the benefit of being highly decorative. Available on all colours, these Concepts have been designed to meet the dimensional and acoustic constraints of your space.
Read more
SCONCEPT
MCONCEPT
LCONCEPT
Each Concept is composed for a maximum of 3 layers of superimposed panels. All separated by a 15mm plenum designed to improve the acoustics and add an optional LED backlighting system to create an impression of volume.
It is a unique solution, creating a unique ambiance.

F'Concept Personalise your project with a tailor-made SlimPanel Concept : combine the colours at will, select the formats to suit the dimensions of your walls and create your signature wall to match your acoustic requirements. Illuminate it if you wish !
Our team is here to help you throughout the project, all the time adhering to the instructions for superimposing and hanging the panels.

BENEFITS OF USE
The 100% polyester felt, used as the absorbent is an eco-designed material with many advantages :
- Circular economy: contains 50% recycled polyester fibres from plastic bottles.
- The panel made of calendered fibres obtains excellent acoustic results even for low thickness.
- Meets the strictest safety regulations: fire rating B s2 d0
- The SlimPanel acoustic panels are designed and assembled in France
- Long-lasting :
Easy-care and shock resistant. The lifespan of the SlimPanel products means a cost-effective solution for the project manager, with reduced environmental impacts for the community.
Choose the colour in the Slimcolor leaflet : 9mm thickness compact felt.

What is the S'Concept ?

Description :
3 superimposed panels, with a 15mm gap between each one.
These 3 formats and their positions are mandatory. Any colours from the SlimColor palette. Optional LED backlighting.
Total wall surface area : 1.18 m² / height : 1200 mm / width : 1600 mm.





What is the M'Concept ?

Description :
3 superimposed panels, with a 15mm gap between each one.
These 3 formats and their positions are mandatory. Any colours from the SlimColor palette. Optional LED backlighting.
Total wall surface area : 1.92 m² / height : 1600 mm / width : 1400 mm





What is the L'Concept ?

Description :
4 assembled panels, with a 15mm gap between each one.
These 4 formats and their positions are mandatory. Any colours from the SlimColor palette. Optional LED backlighting.
Total wall surface area : 3.37 m² / height : 1800 mm / width : 2400 mm

Download the brochure of the Slimpanel global offer : click here