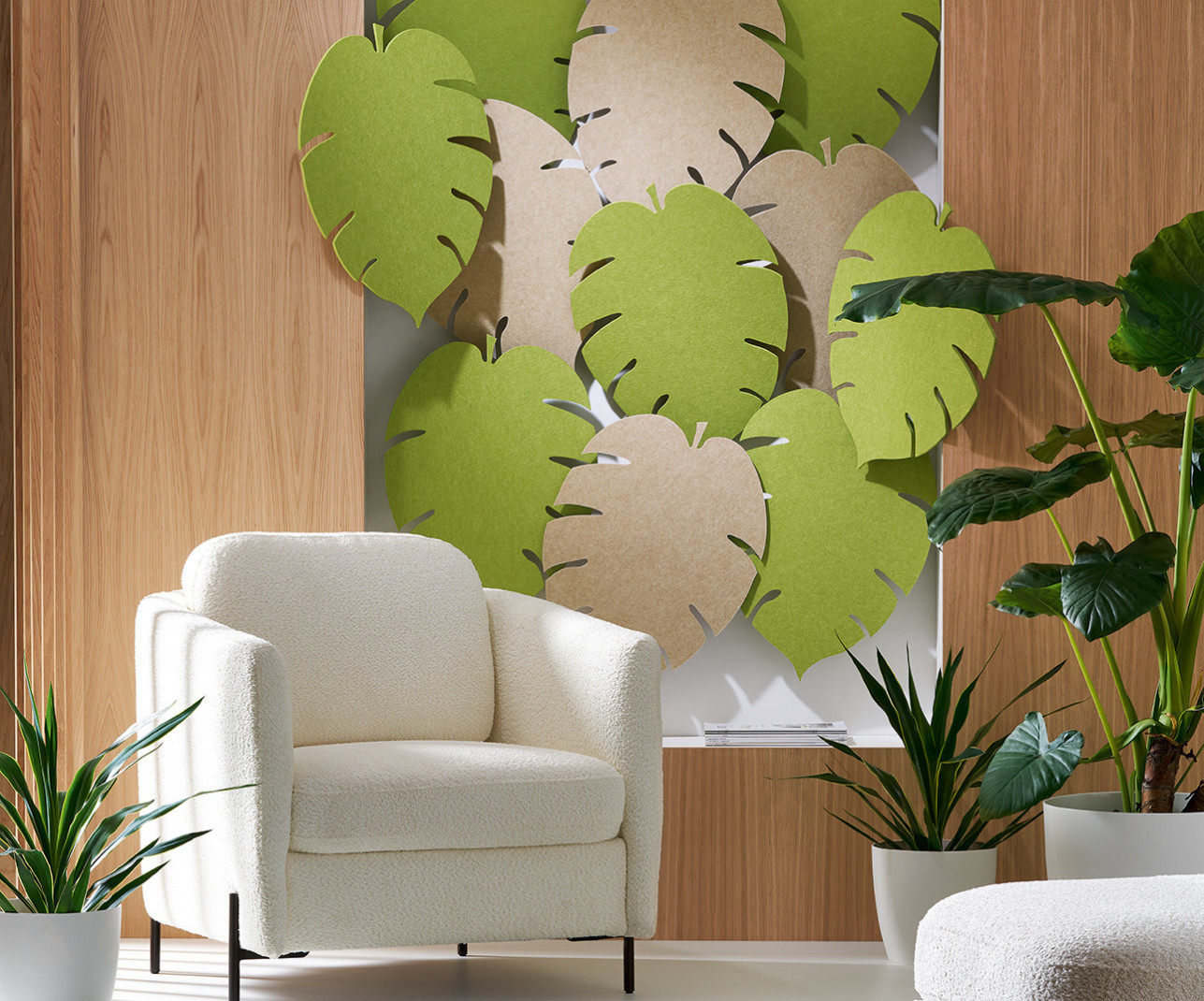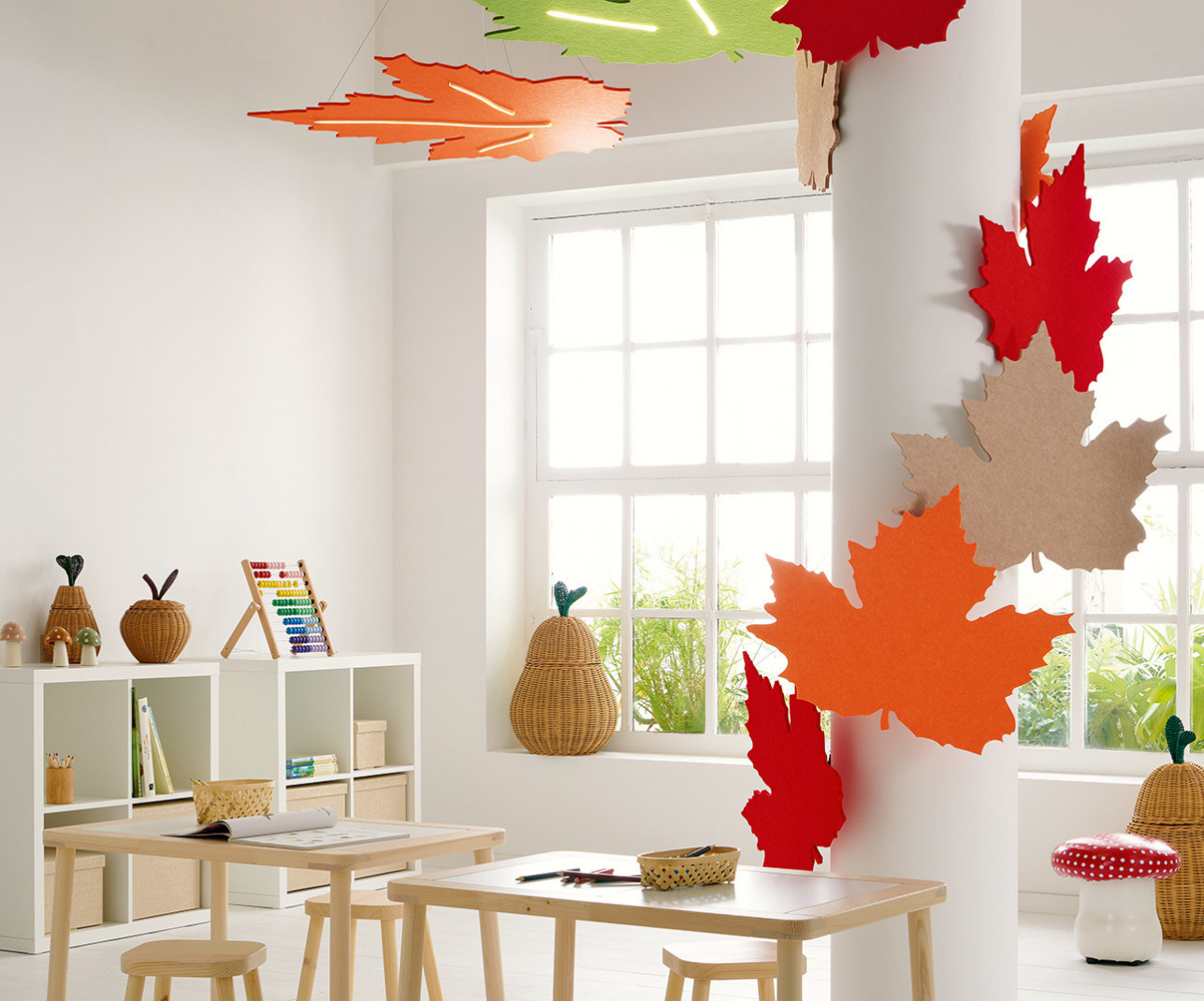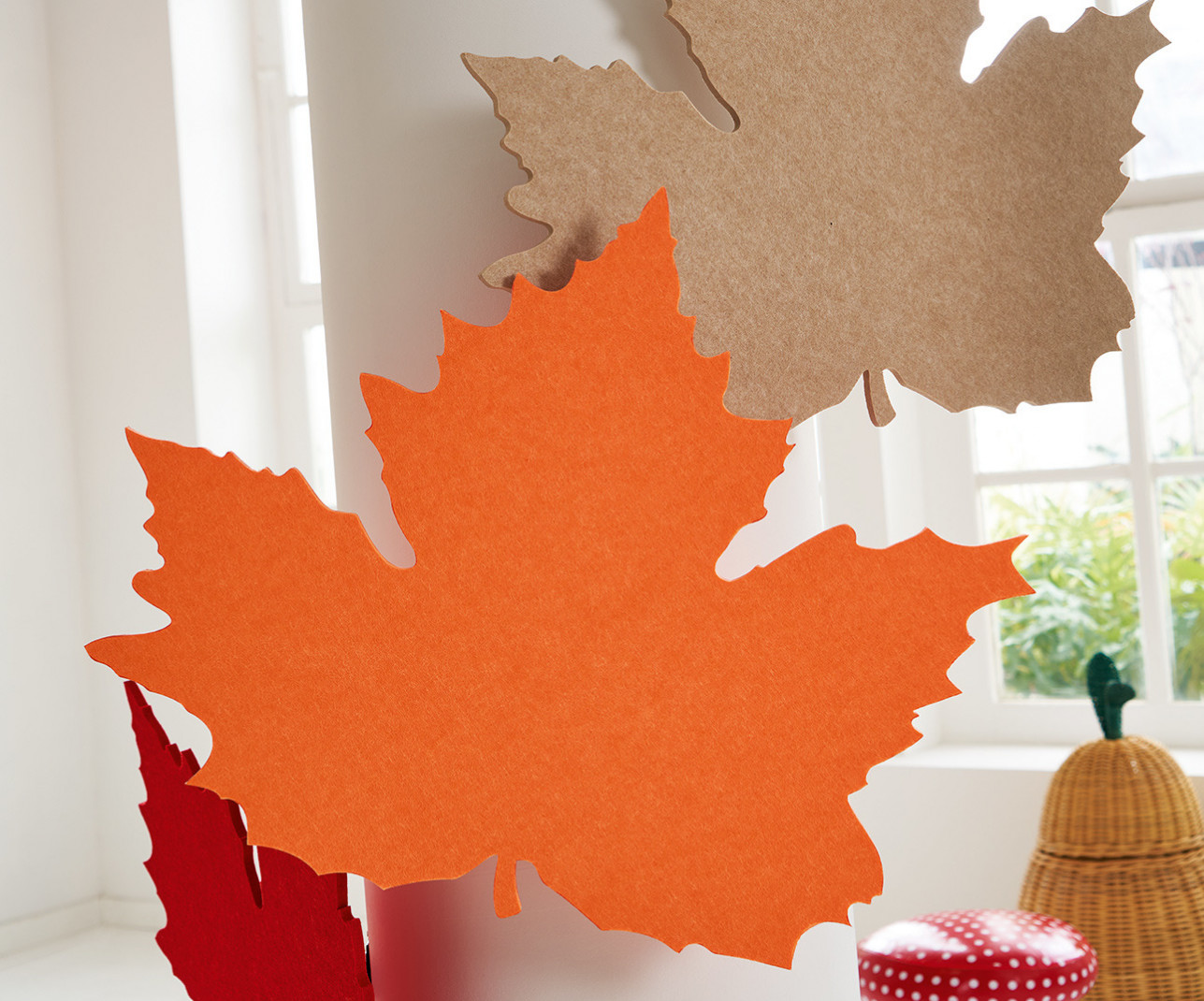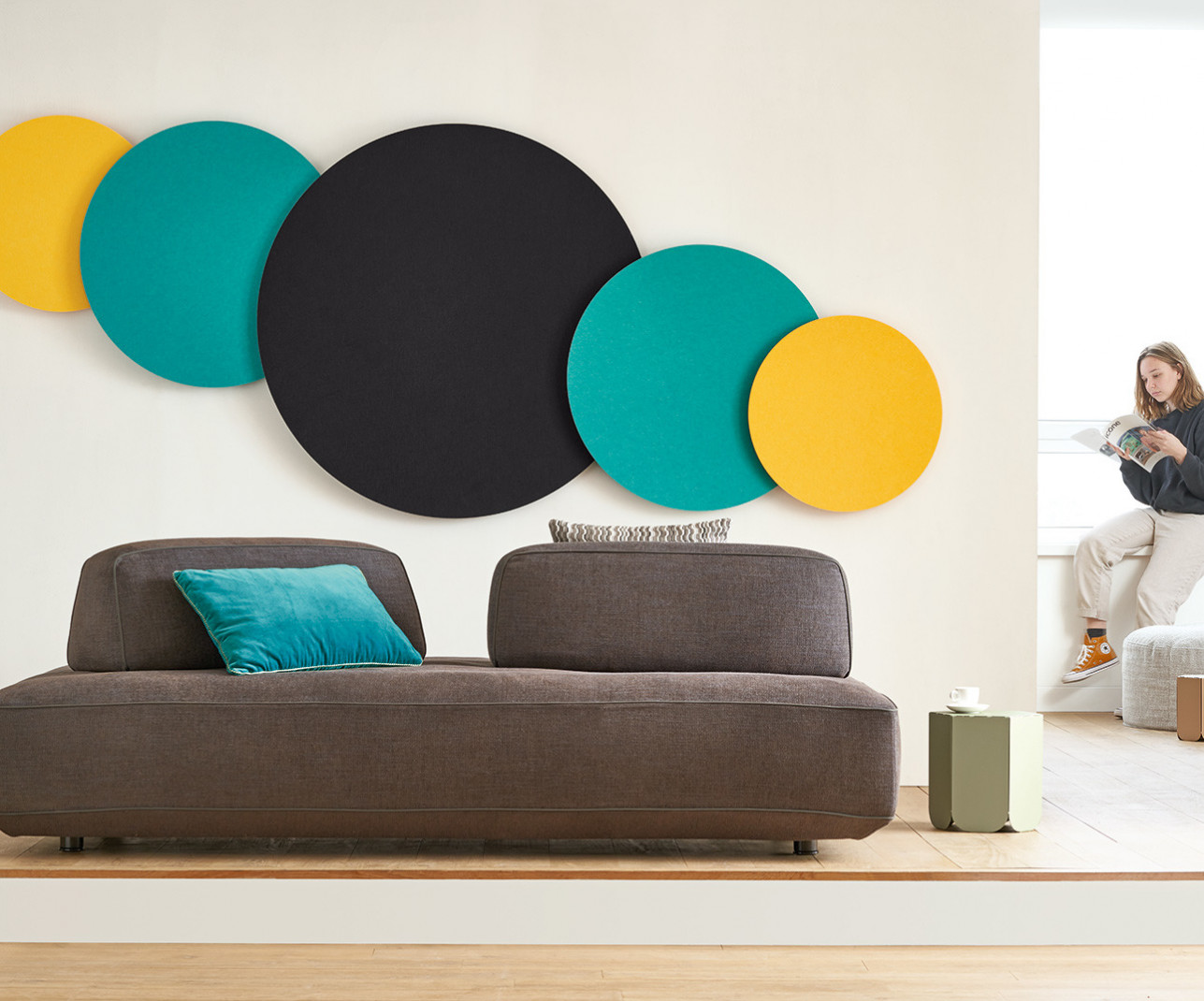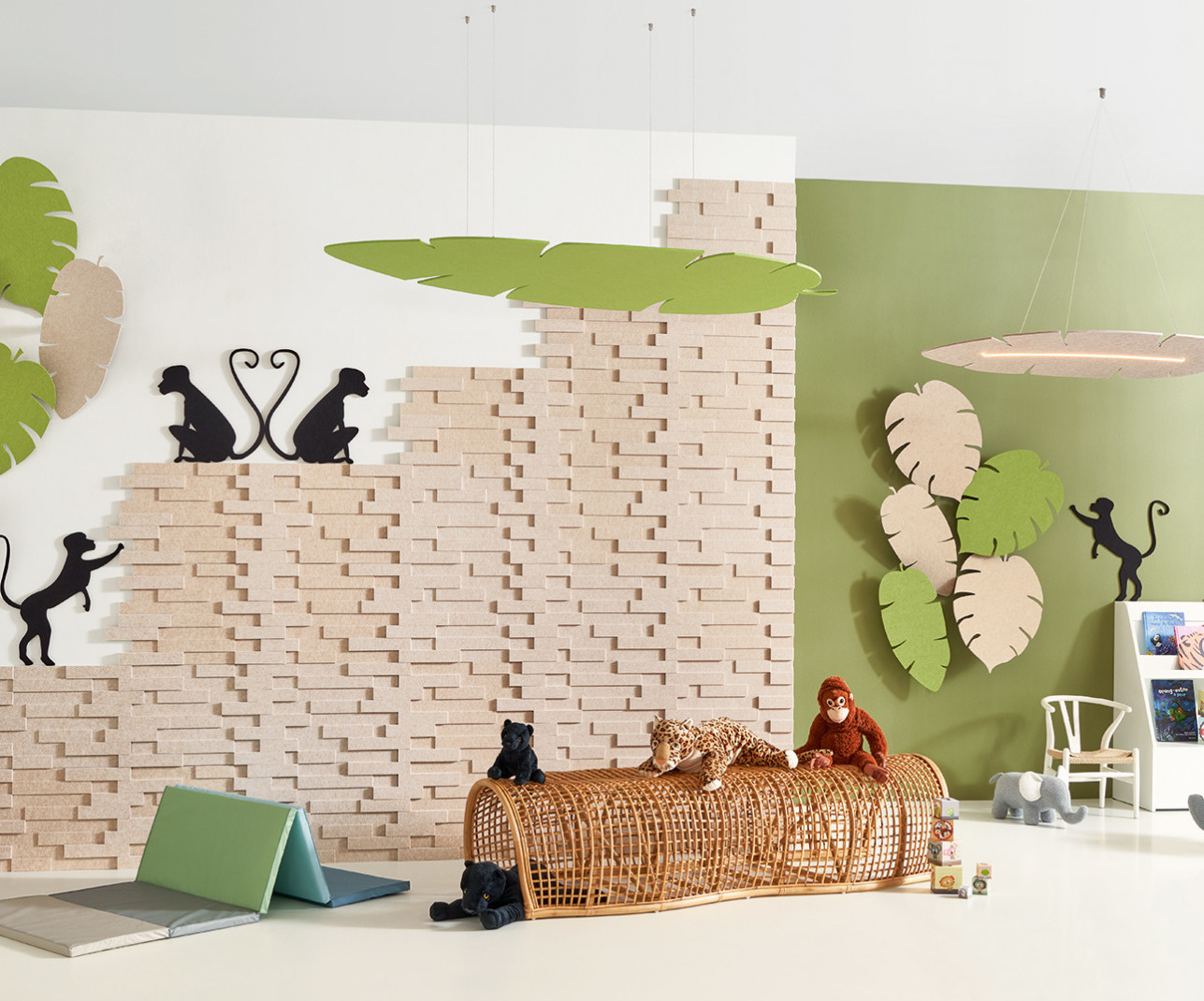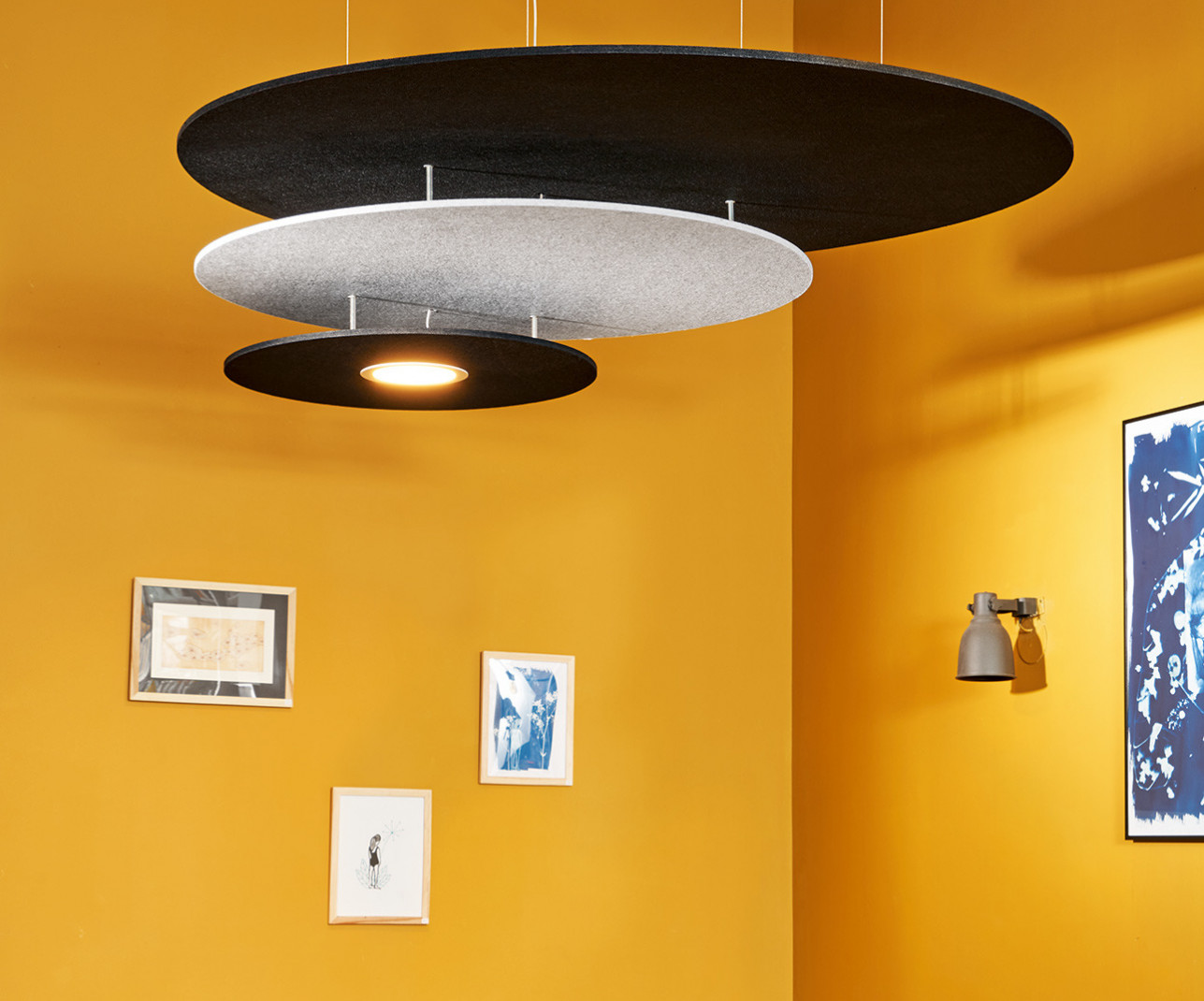 SLIMDECO
Eco-friendly absorbent compact felt acoustic panel
The SlimDeco collection offers decorative acoustic panels to be installed on the wall or on the ceiling. Find in this collection 3 models of leaves, circles and a tailor-made offer.
Read more
ROND_S
ROND_M
ROND_L
CONCEPT_ROND_R2
CONCEPT_ROND_R3
CONCEPT_ROND_P2
CONCEPT_ROND_P3
BANANIER_S
BANANIER_M
BANANIER_L
ERABLE_S
ERABLE_M
PHILODENDRON_S
PHILODENDRON_M
PHILODENDRON_L
INSPIRED BY NATURE

- 3 models of leaves in 3 sizes: S,M,L
- 9 formats to coordinate to customise your acoustic decor
-15 colours and multiple combinations

CUSTOMISED SHAPES

Customise your acoustic panels ! Our workshop can cut your own shapes for walls or ceilings


ADVANTAGES

ENVIRONMENT
Compact PET felt composed of 50% recycled fibres from plastic bottles.

STYLISH AND FUNCTIONAL FIXINGS
- 3 in 1 sling : aesthetic, simple and easy to fix to the ceiling, easy to tilt the panel
- Rotating 3D arm to give the leaves movement and make them airborne

LED LIGHTING
- Installation of flexible neon LED creating decorative veining
- Adds to the lighting and ambiance of the space
- Ready-to-install lighting

A HIGH-PERFORMANCE PRODUCT
- αw 0.40 - 0.85 / NRC 0.6 - 0.8, depending on the set-up
- Excellent fire-rating B s2 d0
- Shock-resistant
- Care : cleaning using a vacuum and a damp cloth.
- Carpet cleaning products may be used for stubborn stains.




SLIMCOLOR

Choose the colour in the Slimcolor leaflet : 9mm thickness compact felt.