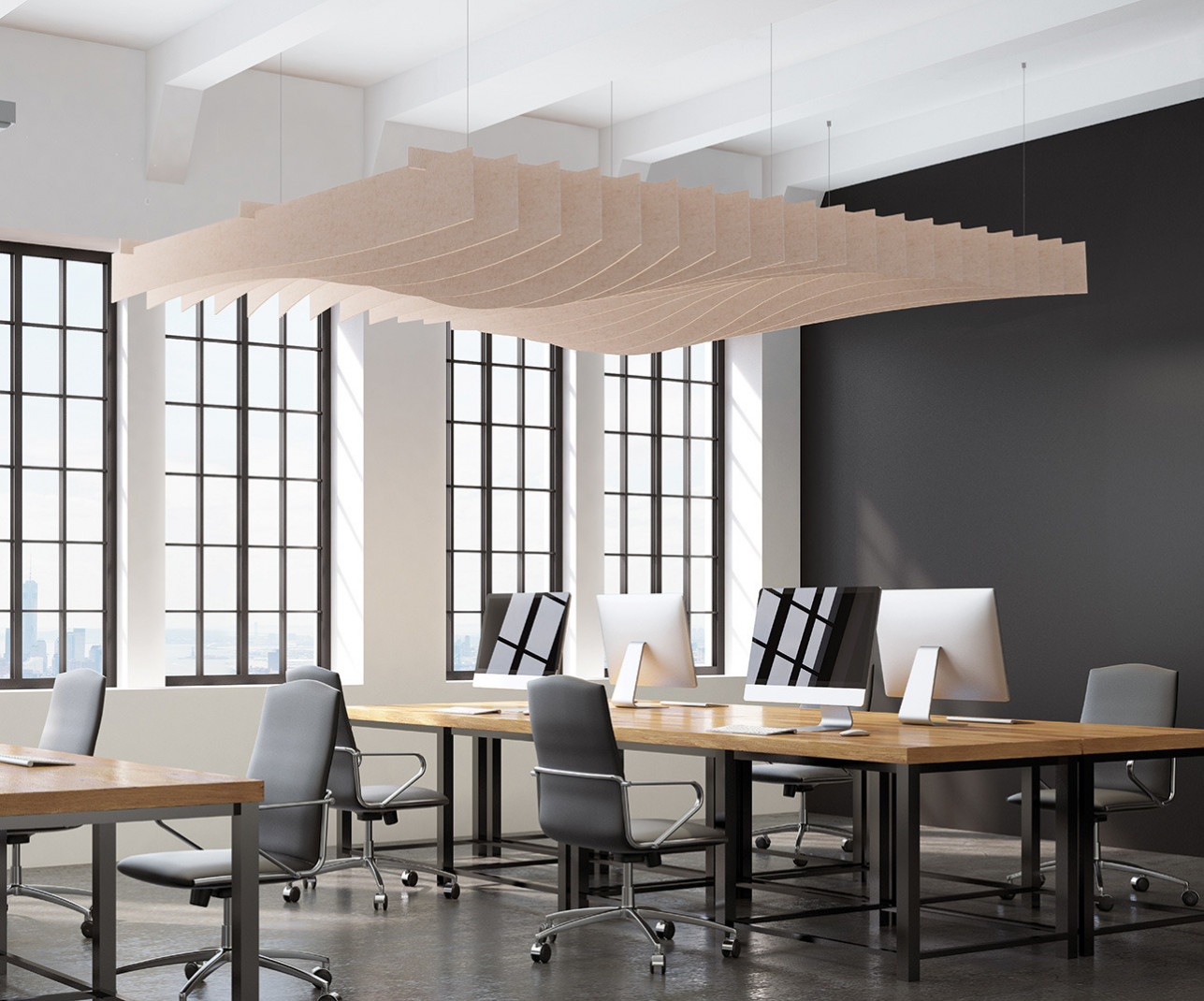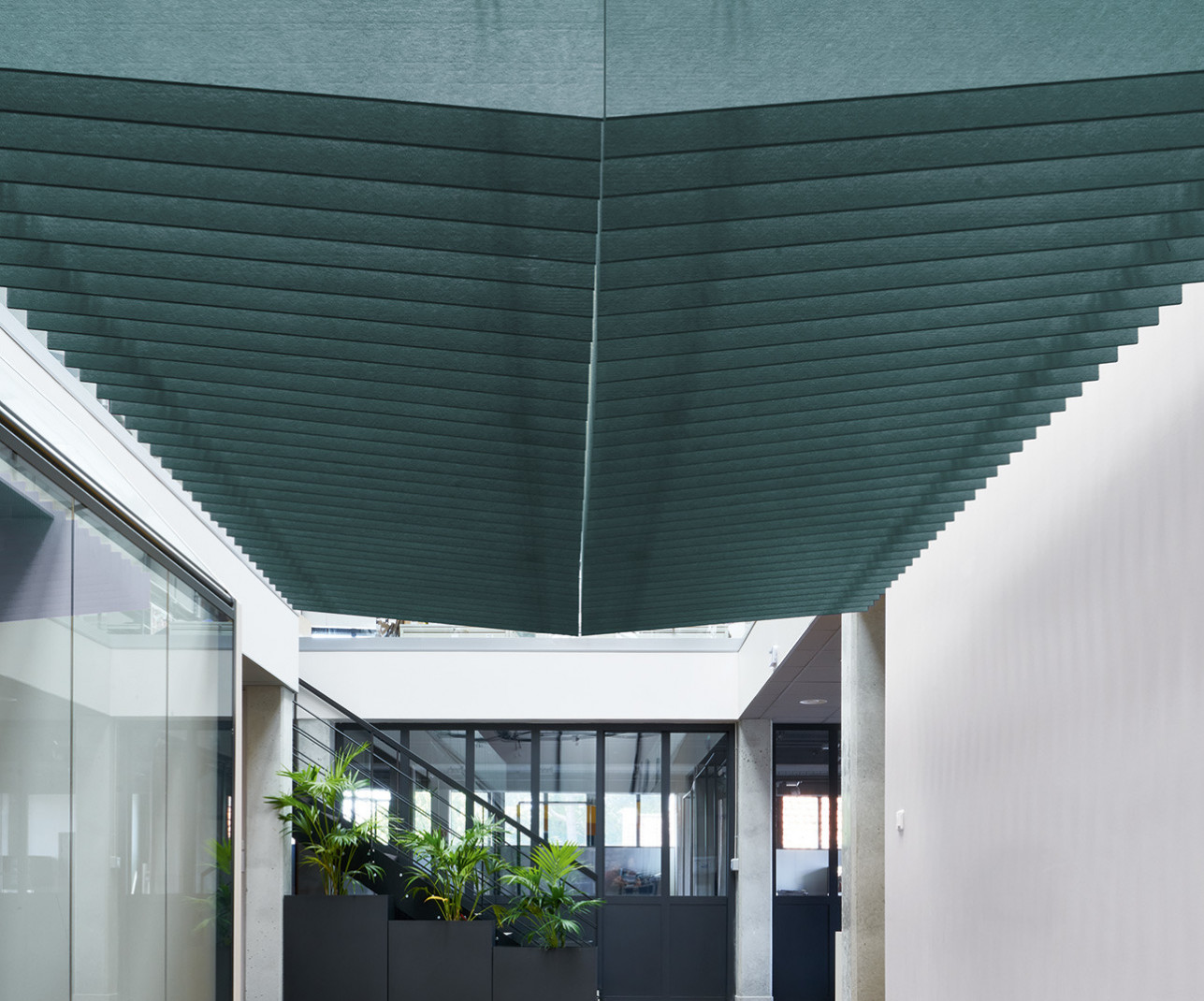 SLIMUP
Eco-friendly absorbent compact felt acoustic wallpanel
SlimUp is the ceiling solution that will transform your space and give it an identity. Its open design lets the light in, but also better absorbs sound waves. Available in several formats, sizes and designs, the acoustic slats can completely or partly cover a ceiling making the space comfortable and unique.
Read more
1200x100
1200x200
1200x300
2400x100
2400x200
2400x300
TRAPEZE-1200
WAVE-2400
Hung or fixed to the ceiling, SlimUp is a complete acoustic solution :
Design-led, the acoustic slats and their rails are designed to suit all types of architectural projects. Straight slats for more neutral structures to wave-shaped slats for more conceptual layouts.
Easy to install, the PET rails are light and can be fixed to or suspended from the ceiling. The acoustic slats are then inserted into the rails from below, making them easy to install.
A multitude of combinations : different coloured slats, different heights and different designs for a unique space.
An optimized acoustic absorption. The spacing of the slats can be adapted to suit the level of absorption required.

Description / Environment
- Ecodesign : the rails and acoustic slats are made of PET. 60% coming from recycled plastic bottles. The fittings and fixtures are made locally using recycled steel. SCS certified, this solution can be used in green construction programmes such as LEED.
The rails and slats are Oekotex standard 100, guaranteeing that they have been checked at each production stage and contain no chemicals that are harmful to health.
- Easy-care : the product only requires annual dusting
- Many combinations are possible :
-3 mounting methods : on T-rails, suspended on the ceiling with slings, fixed to the ceiling
-8 slat sizes : 4 heights, 2 widths
-20 colours, of which 5 are new
-Possibility of alternating slat heights and colours
-SlimUp can be connected together
-Made-to-measure slats possible
-Meets the strictest building regulations : fire-rating B s2 d0
-Acoustic absorbency : Aeq = 2.03m²

Suitable sectors
Hotels: catering, lounges or restaurants, seminar rooms,
Services: meeting and conference rooms, offices, banks, call centres…
Healthcare : communal areas of retirement homes, canteens, leisure areas…
Events: theatres, reception rooms, concert halls, casinos …
Care homes : entrance hall, living areas, restaurant




SLIMCOLOR

Choose the colour in the Slimcolor leaflet : 9mm thickness compact felt.