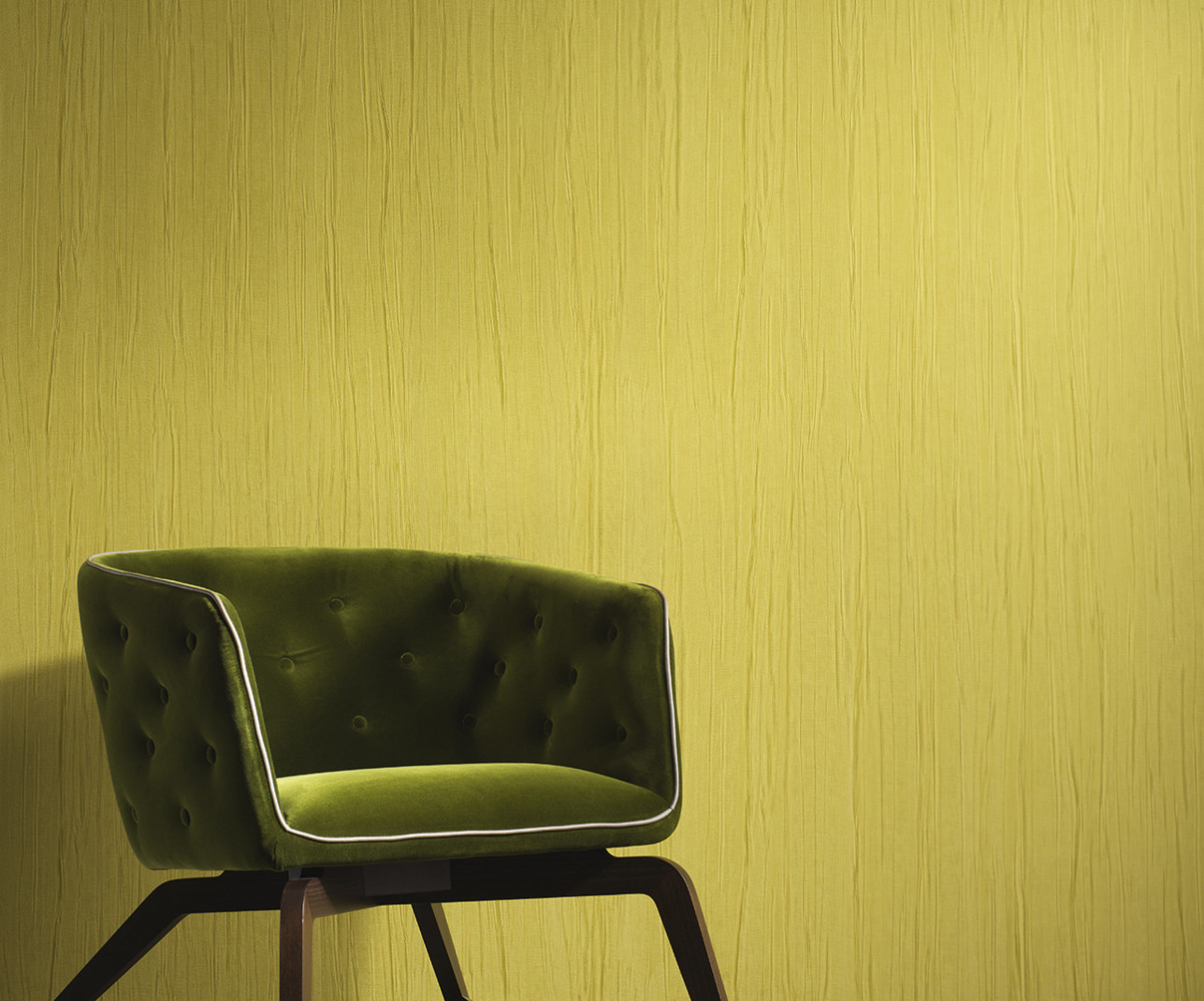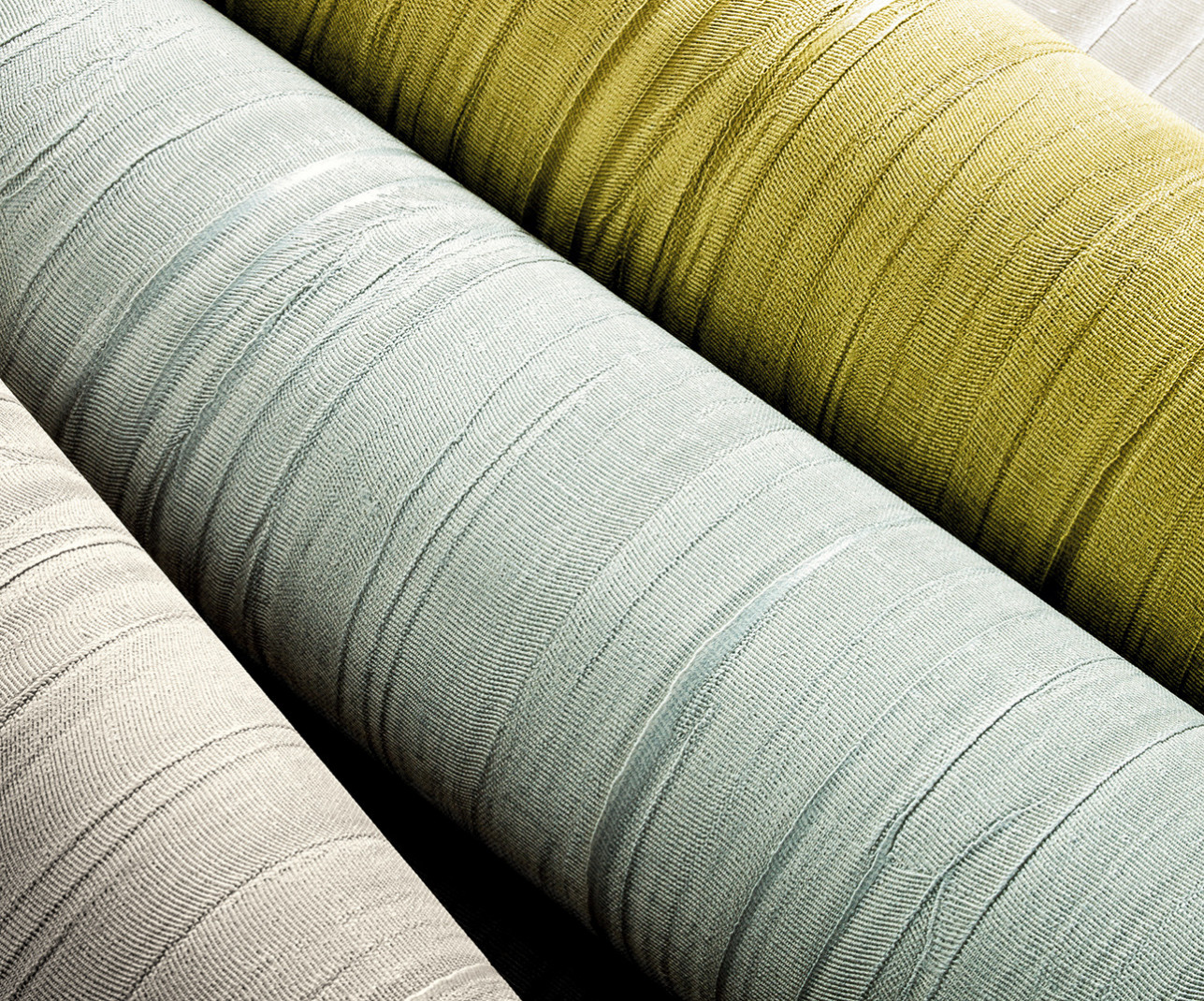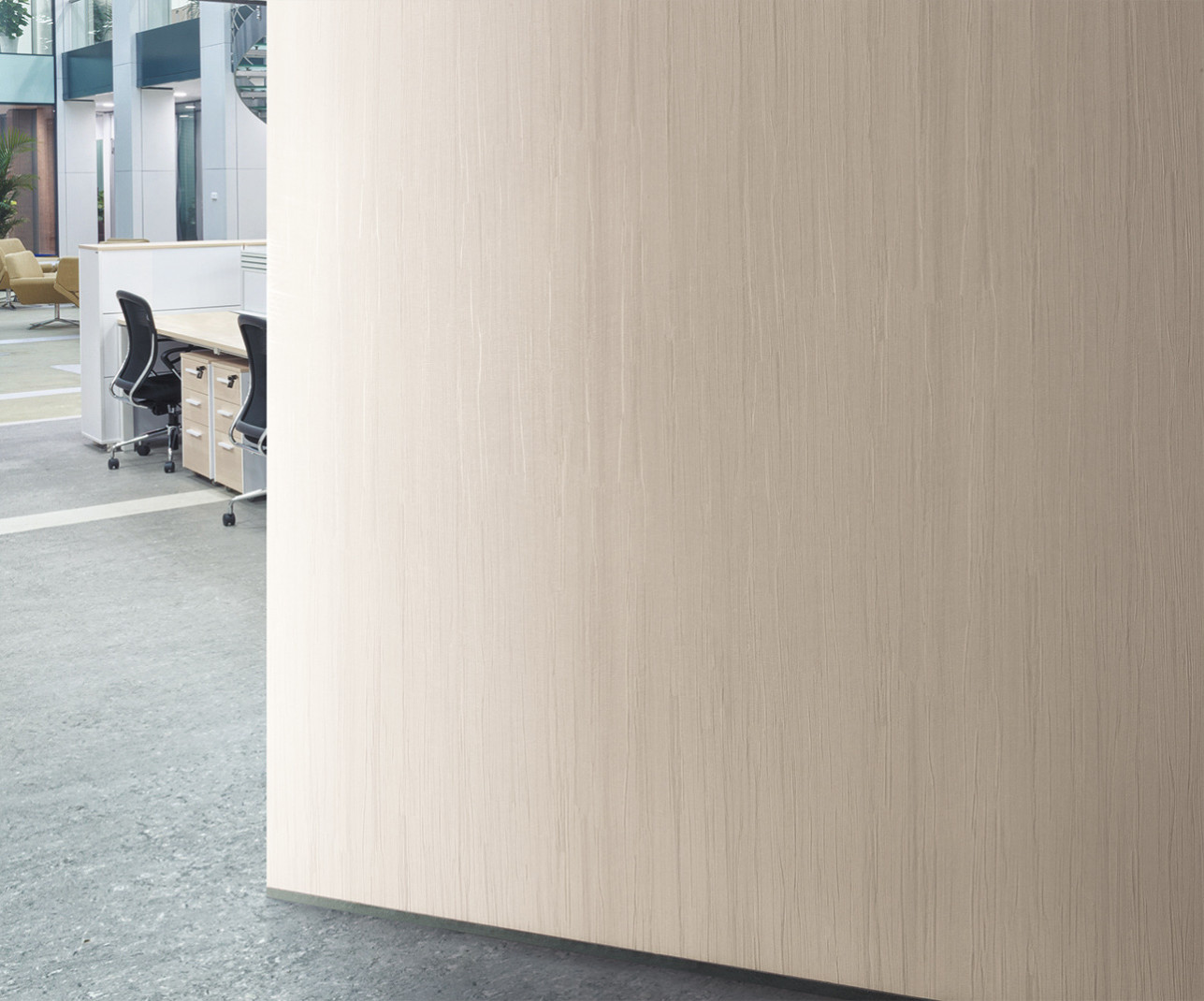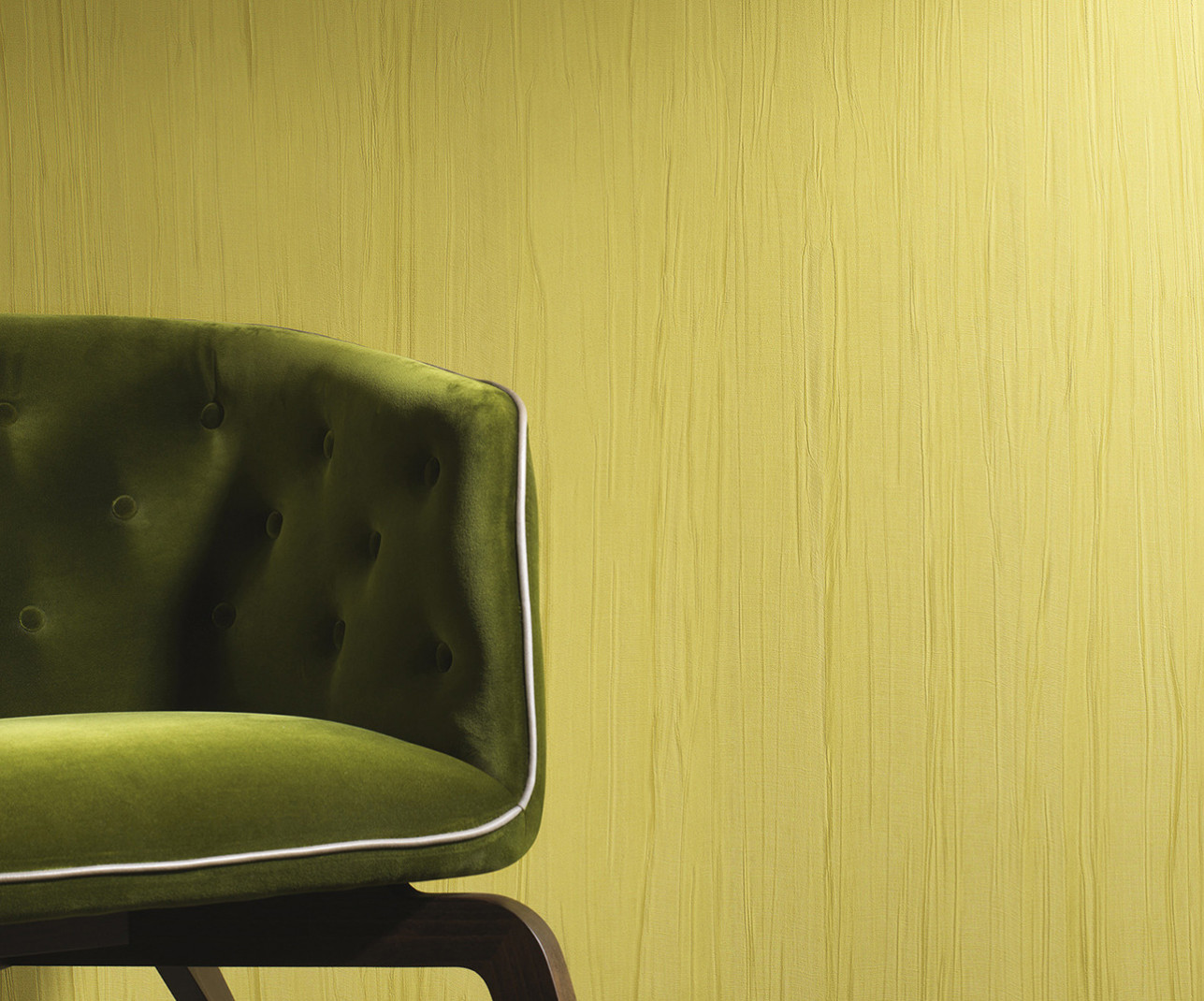 ORGANZA
Wallcovering in compact PVC
The collection of décors in the Matière range are directly inspired by high quality natural, traditional materials to create elegant and timeless interiors.
Read more
B s2 d0
A+
Extrawashable
No pattern match
Adhesive on wall
Stripable
30 x 1 ml
450g/m2
αw 0,1
The first launch of this range offers two textile effects, like two prints of original materials, but with all the advantages of using compact vinyl wallcoverings.

These 2 designs aim to be complementary, both in the personality of the décors and the colour range. They immediately provide a vast choice of textures and tones to create or adapt to the style of your room:

• Organza :
- A pleated silk gauze
- An elegant, shimmering ambiance
- Available in 21 luminous satin shades

The vertical waves blend naturally with the décor, subtly giving volume to the wall surface and visually increasing the wall height.

• Canvas : - A fine patinated linen toile
- A warm, muffled ambiance
- Available in 20 powdered tones

The refinement and matt aspect of the material gives the impression that the walls are soft and comfortable. The patina effect of the décor, with added powdered nuances creates an intimate, warm atmosphere.

• Use :
-wallcovering in compact PVC
-Resistant and easy to maintain
-width +/-100 cm, sold by length
-Quick and easy to hang: apply glue to the wall, hang the lengths edge to edge.
-meets the most stringent building regulation requirements: fire resistance class B s2 d0 / COV A+
-Sound absorption: αw 0.1 or 0.15, depending on the support used.
-The consensual and timeless style, along with its practical qualities makes it a wall covering solution for all types of public buildings.
Hôtel Mercure. Saint-Omer / ORGANZA