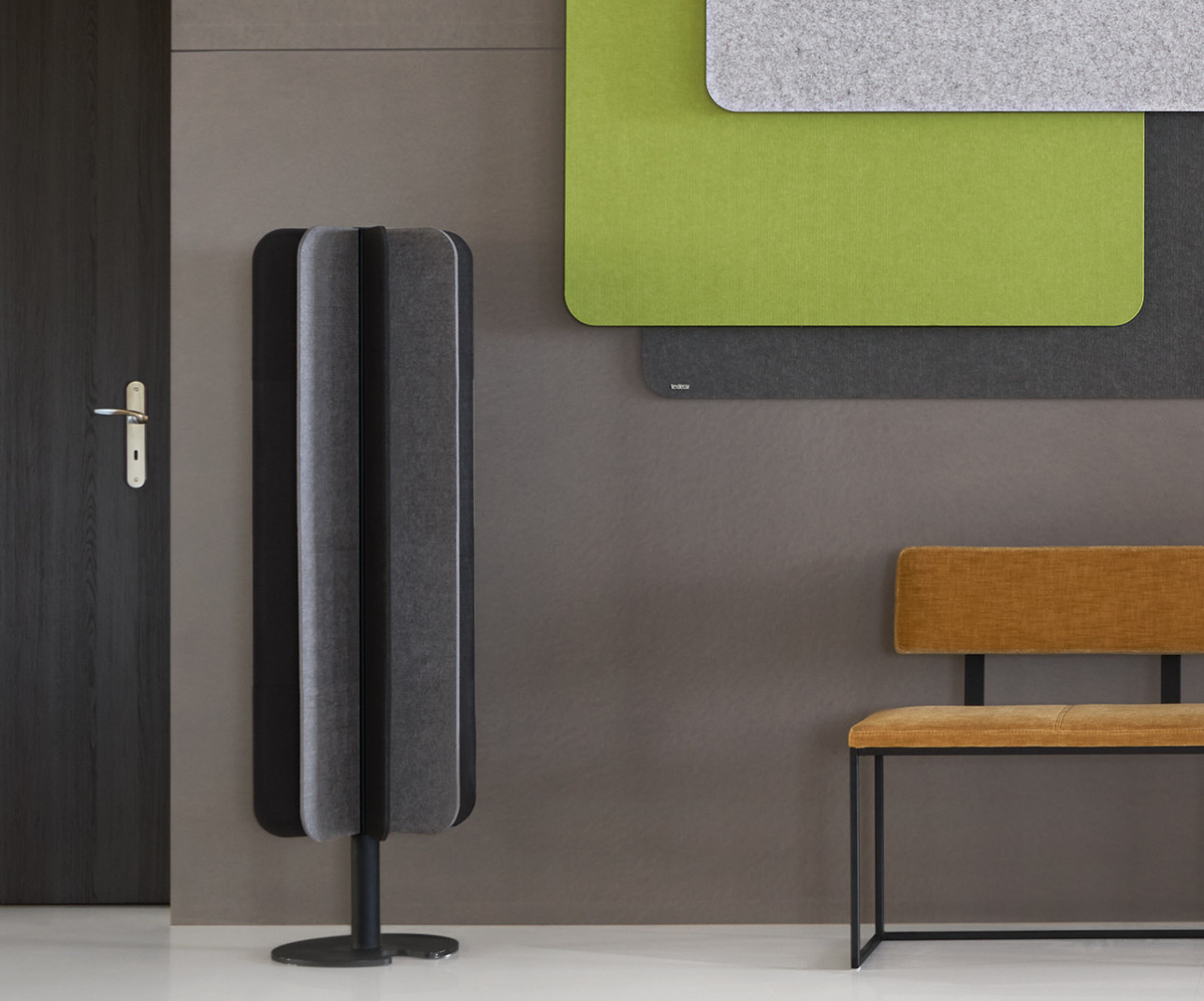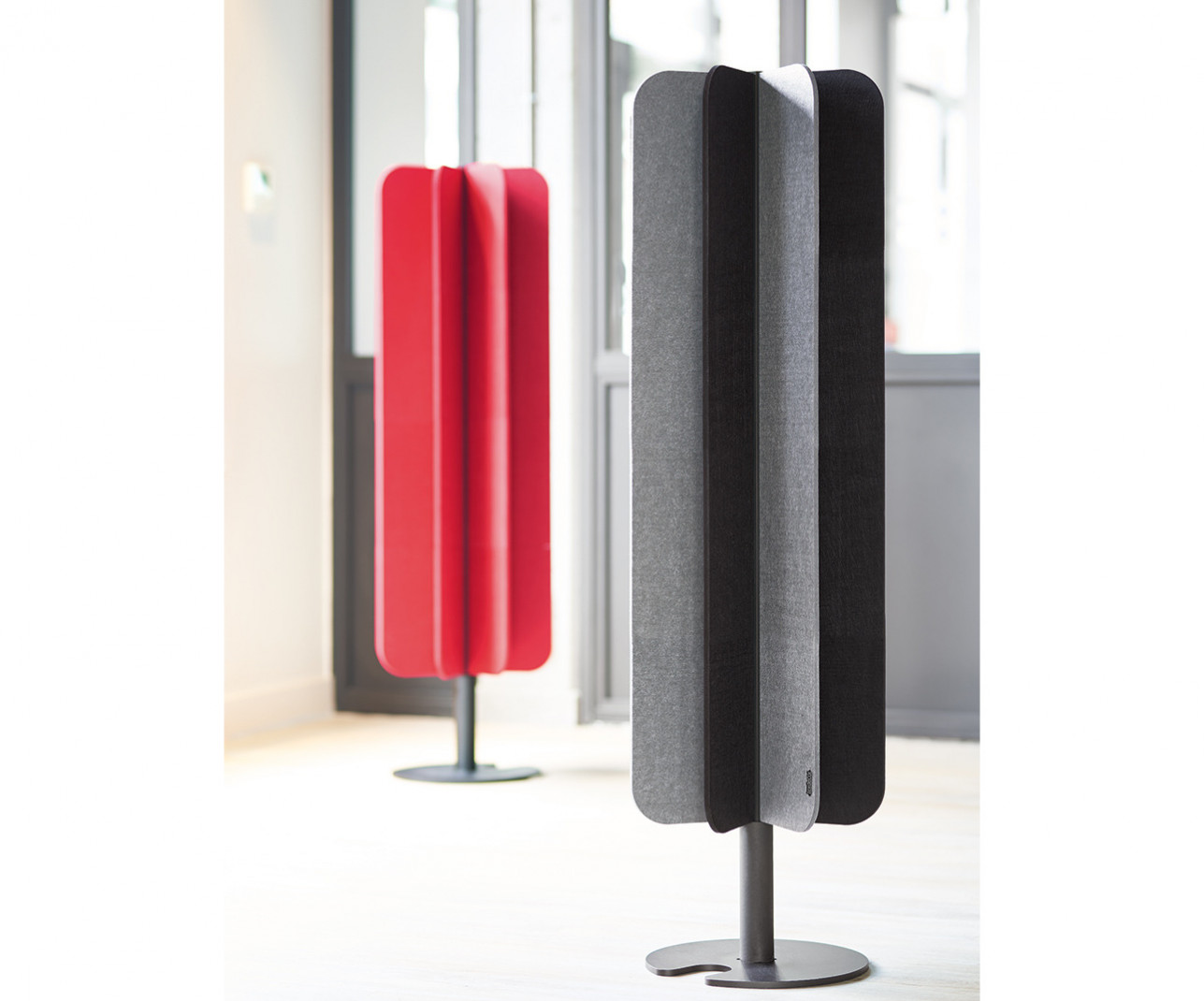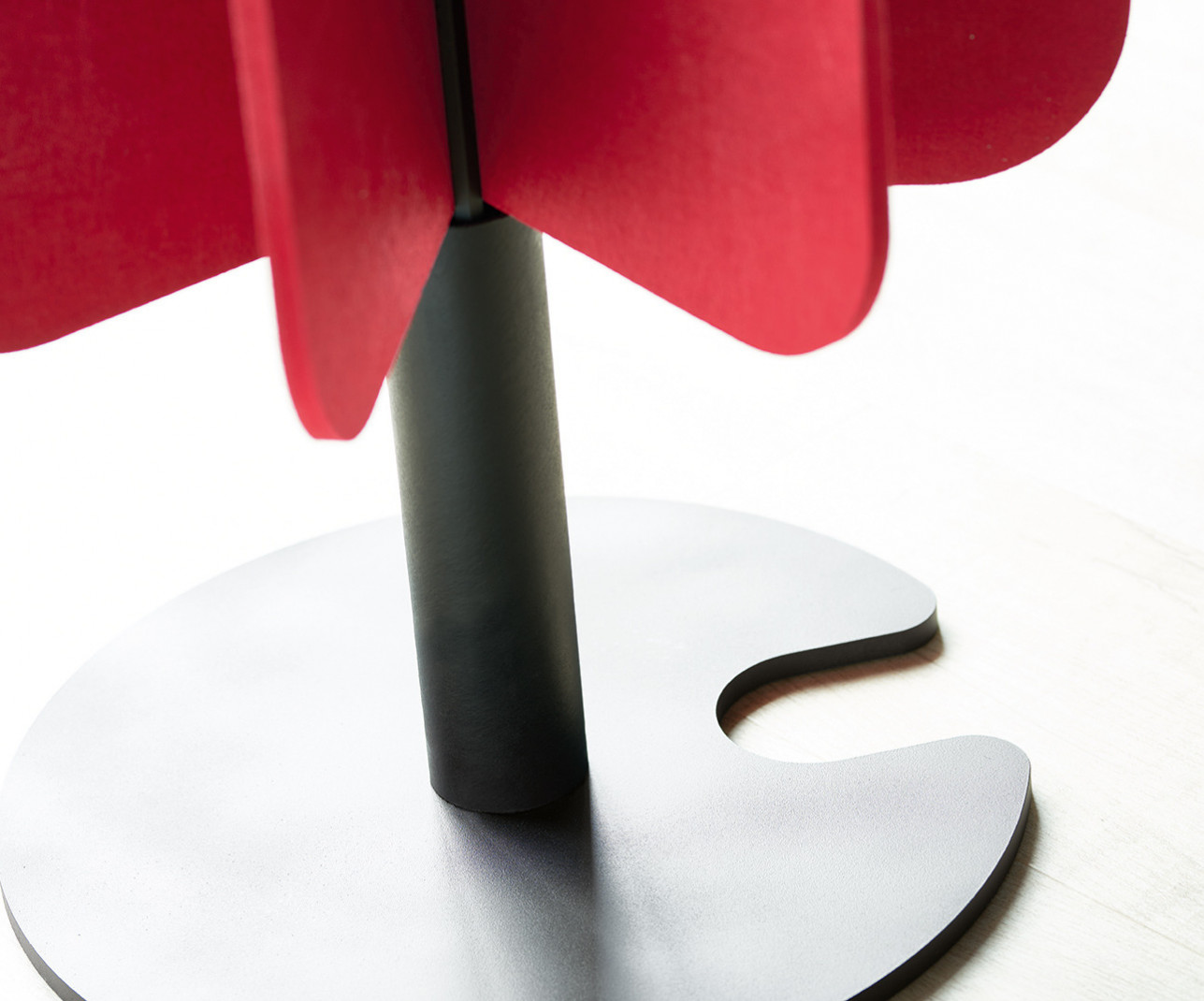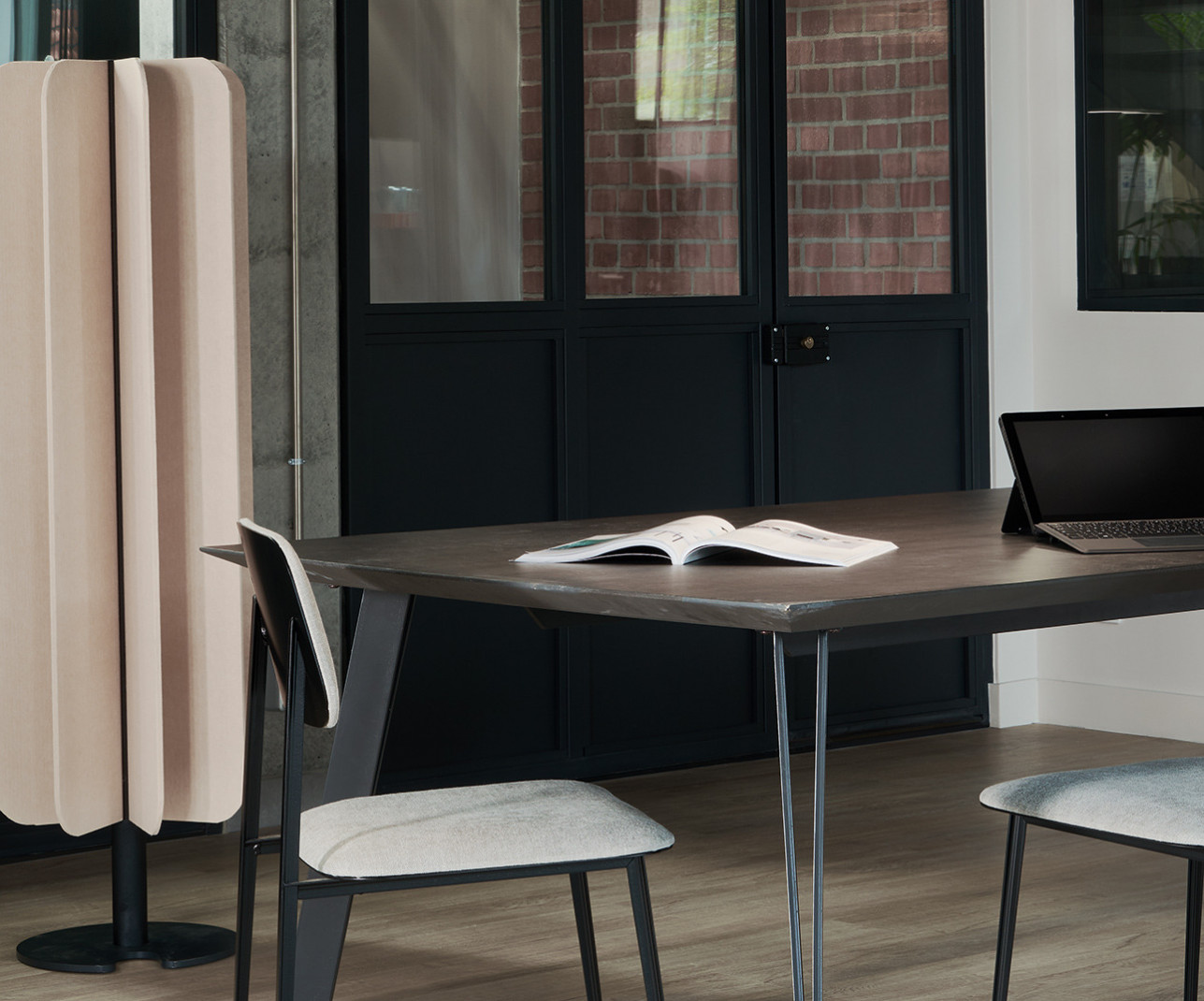 SLIMPANEL TOTEM
Eco-friendly absorbent compact felt
SlimPanel totem is an acoustic supplement should the correction from the wall or ceiling panels be insufficient, or inexistent. Standing on the floor, it is lightweight and easy to move.
Read more
1450x400mm
The organic shape of the lacquered steel base, its 8 slat fan in 1 or 2 alternating colours of your choice, make it a decorative functional object.
Compact with a small footprint make it ideal to place in corners or small spaces without hindering the circulation.
Option : two colours for slats.

BENEFITS OF USE
The 100% polyester felt, used as the absorbent is an eco-designed material with many advantages :
- Circular economy: contains 50% recycled polyester fibres from plastic bottles.
- The panel made of calendered fibres obtains excellent acoustic results even for low thickness.
- Meets the strictest safety regulations: fire rating B s2 d0
- The SlimPanel acoustic panels are designed and assembled in France
- Long-lasting :
Easy-care and shock resistant. The lifespan of the SlimPanel products means a cost-effective solution for the project manager, with reduced environmental impacts for the community.
Choose the colour in the Slimcolor leaflet : 9mm thickness compact felt.

Download the brochure of the Slimpanel global offer : click here