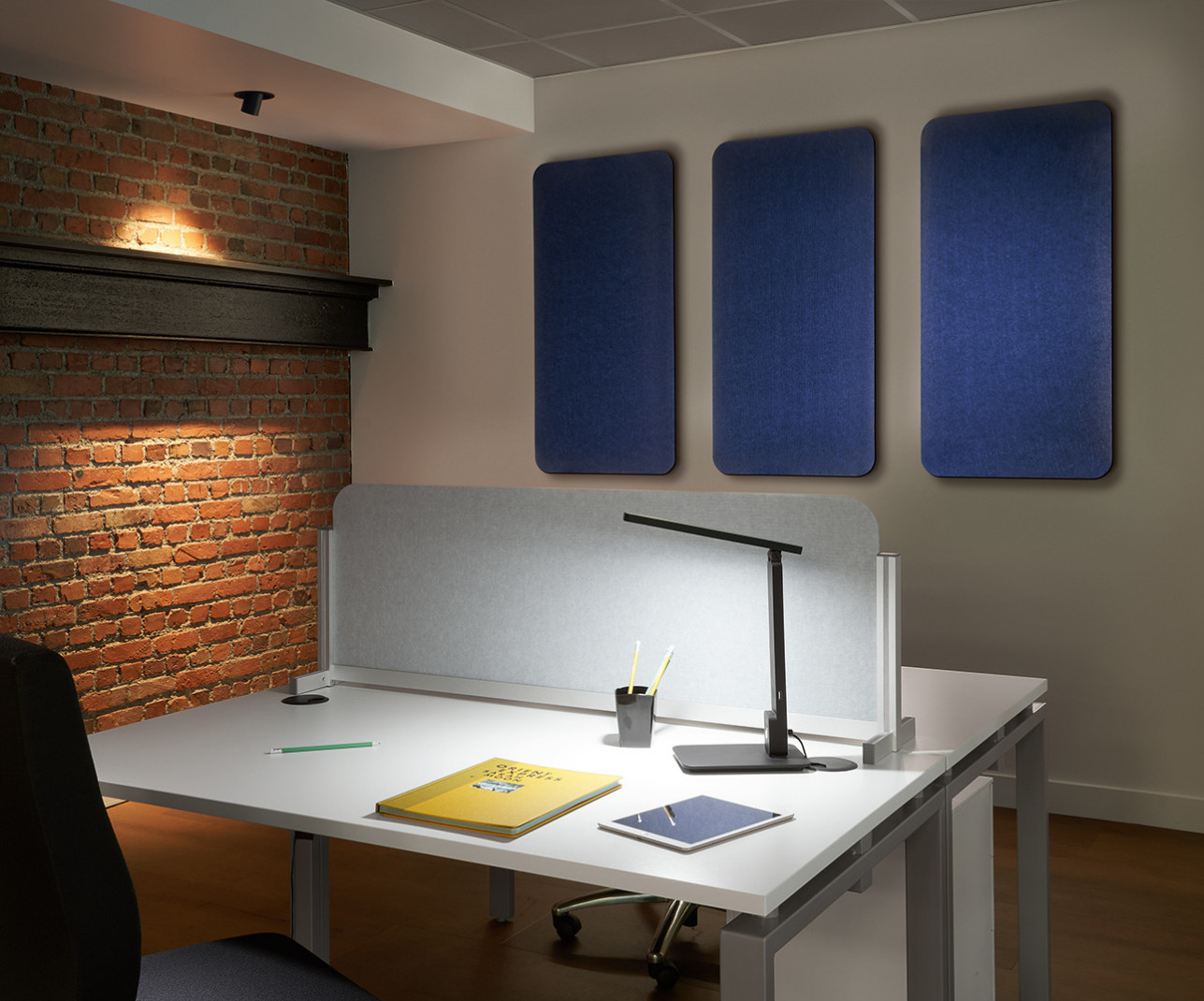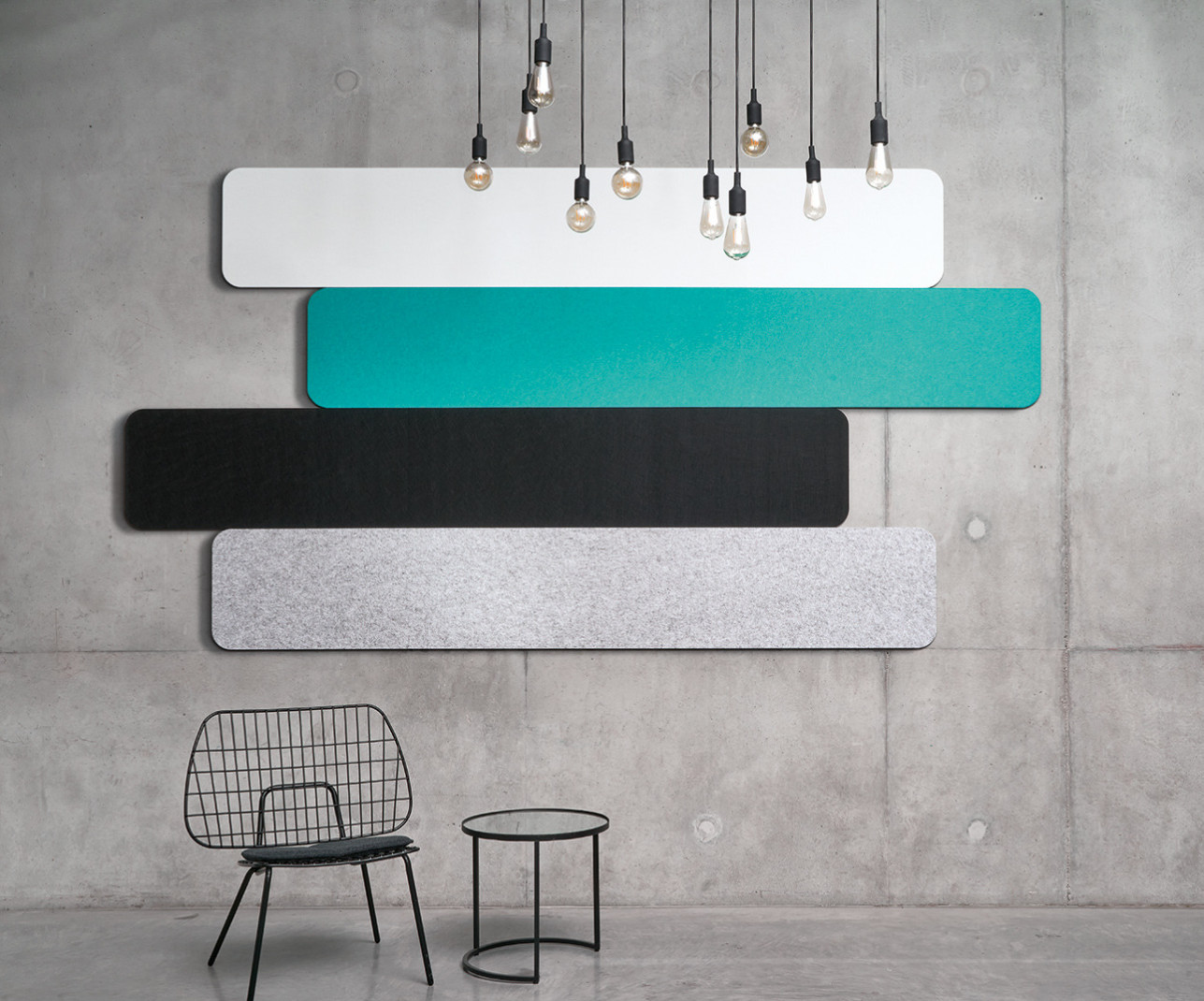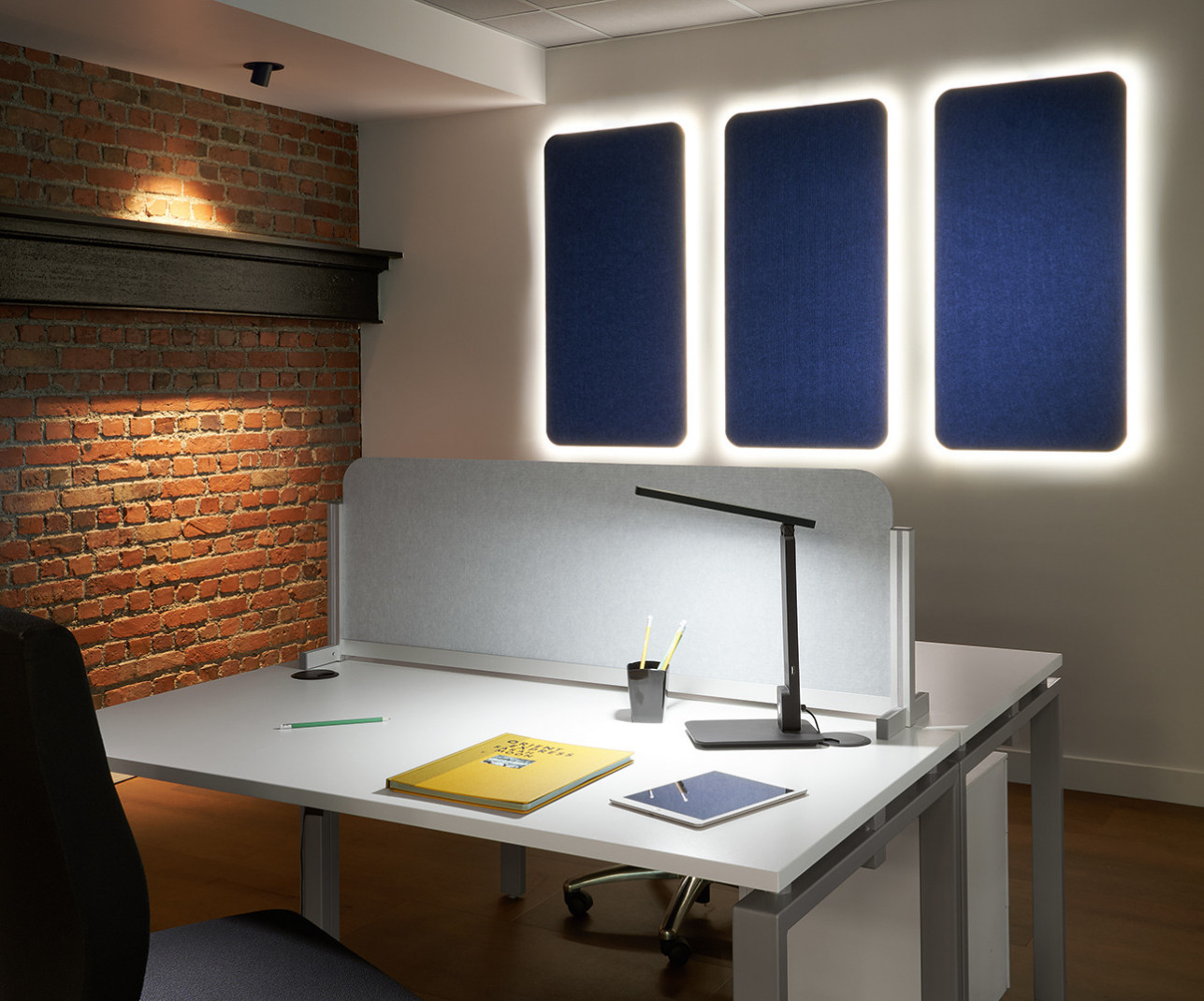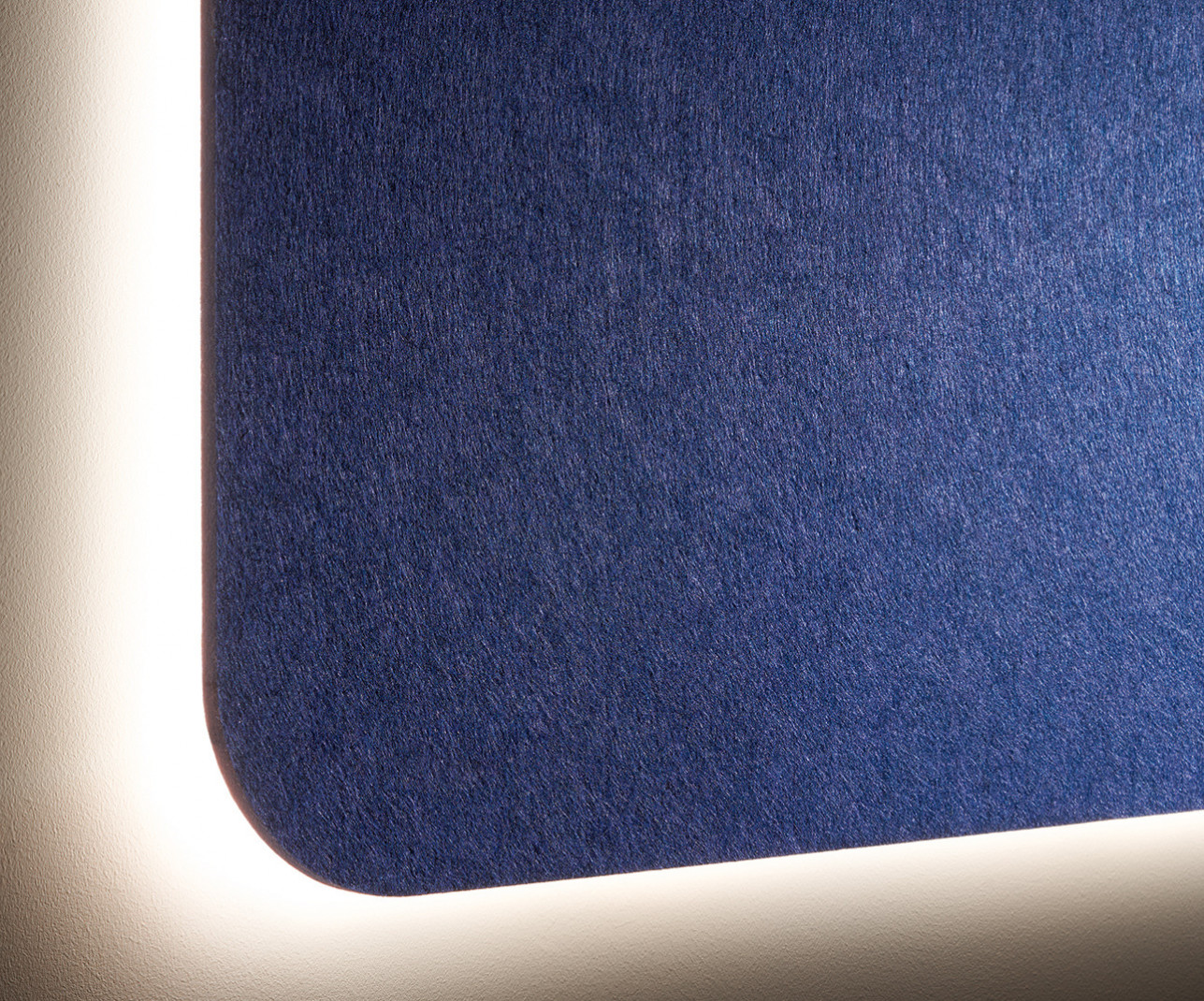 SLIMPANEL MURAL
Eco-friendly absorbent compact felt
SlimPanel Walls offers 6 formats of rectangular or square panels with rounded corners. Fixed using rails, they are offset 30mm from the wall to allow the option of backlighting and improve the acoustic performance thanks to the plenum.
Read more
1200x400mm
1200x600mm
1200x1200mm
2400x400mm
2400x600mm
2400x1200mm
Lightweight and compact, SlimPanel is easy to install and handle.
A system of self-locking rails secures the panels if knocked. Stiffeners are included around the edges of the panels to strengthen the structure and mask the fittings on the back.
Horizontally or vertically, the SlimPanel Mural can be easy fitted to walls combining technicality and volume.

Backlighting
SlimPanel is not only an acoustic panel, it is also a decorative illuminated object. Each format has been designed to create an optical halo phenomenon produced by the diffusion of bands of light giving the appearance of volume to the panel or the structure.
Integrated into a wall Concept, a functional SlimPanel becomes a decorative object that defines the space. In a wall panel, the backlighting creates a soft and diffused indirect light, bringing warmth to your interior.

Each panel is fitted with a LED strip in the workshop with a heatsink, guaranteeing an optimal lifespan. With neutral white light and a suitable transformer, the light panel suits a large number of spaces.
For the wall panels, the backlighting system is adapted to each configuration (applicable for all colours except 9162 10 63 and 9162 10 51), ensuring easy-use and quick installation. These functional and decorative solutions are delivered ready-to-install.

BENEFITS OF USE
The 100% polyester felt, used as the absorbent is an eco-designed material with many advantages :
- Circular economy: contains 50% recycled polyester fibres from plastic bottles.
- The panel made of calendered fibres obtains excellent acoustic results even for low thickness.
- Meets the strictest safety regulations: fire rating B s2 d0
- The SlimPanel acoustic panels are designed and assembled in France
- Long-lasting :
Easy-care and shock resistant. The lifespan of the SlimPanel products means a cost-effective solution for the project manager, with reduced environmental impacts for the community.
Choose the colour in the Slimcolor leaflet : 9mm thickness compact felt.

Download the brochure of the Slimpanel global offer : click here