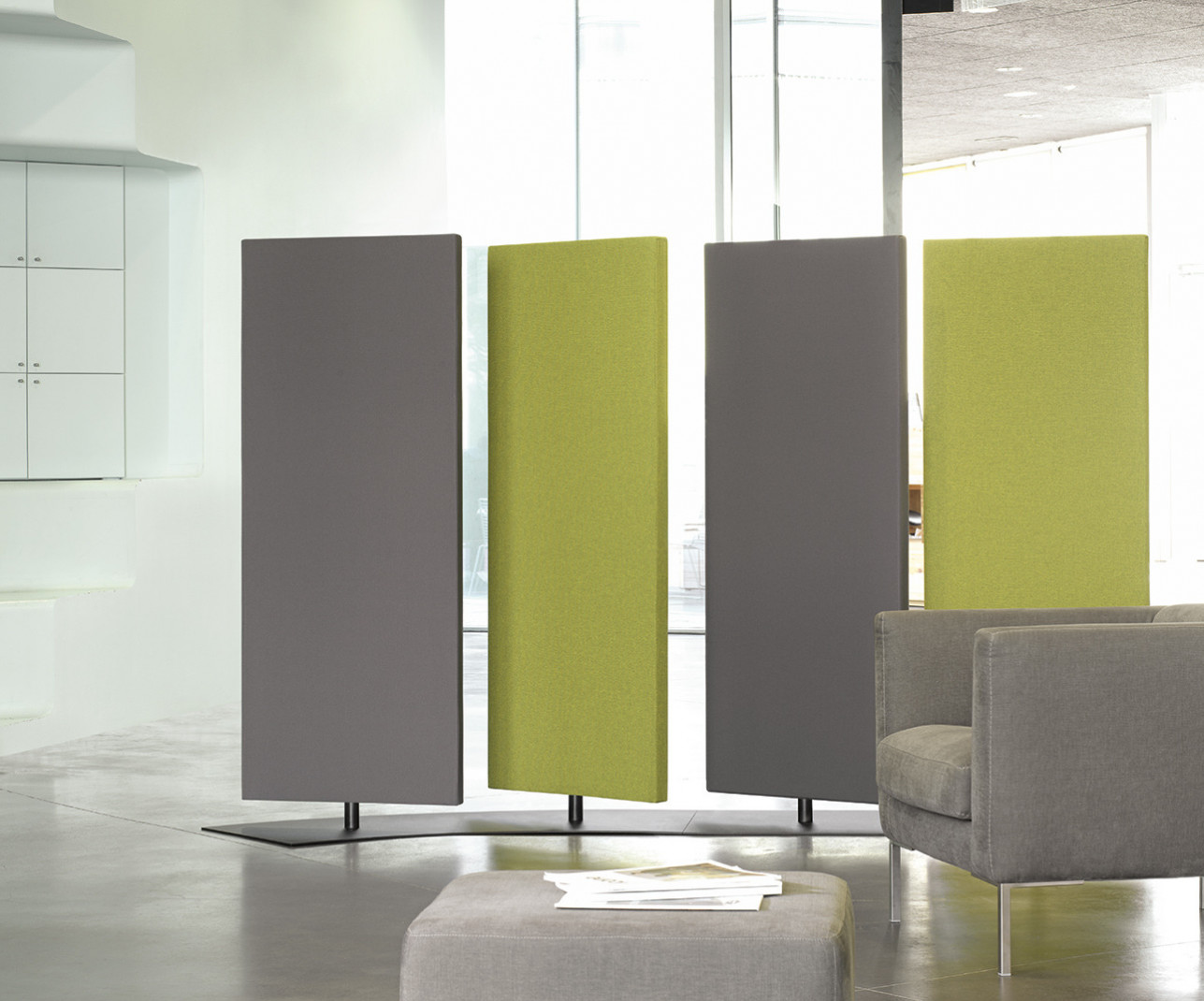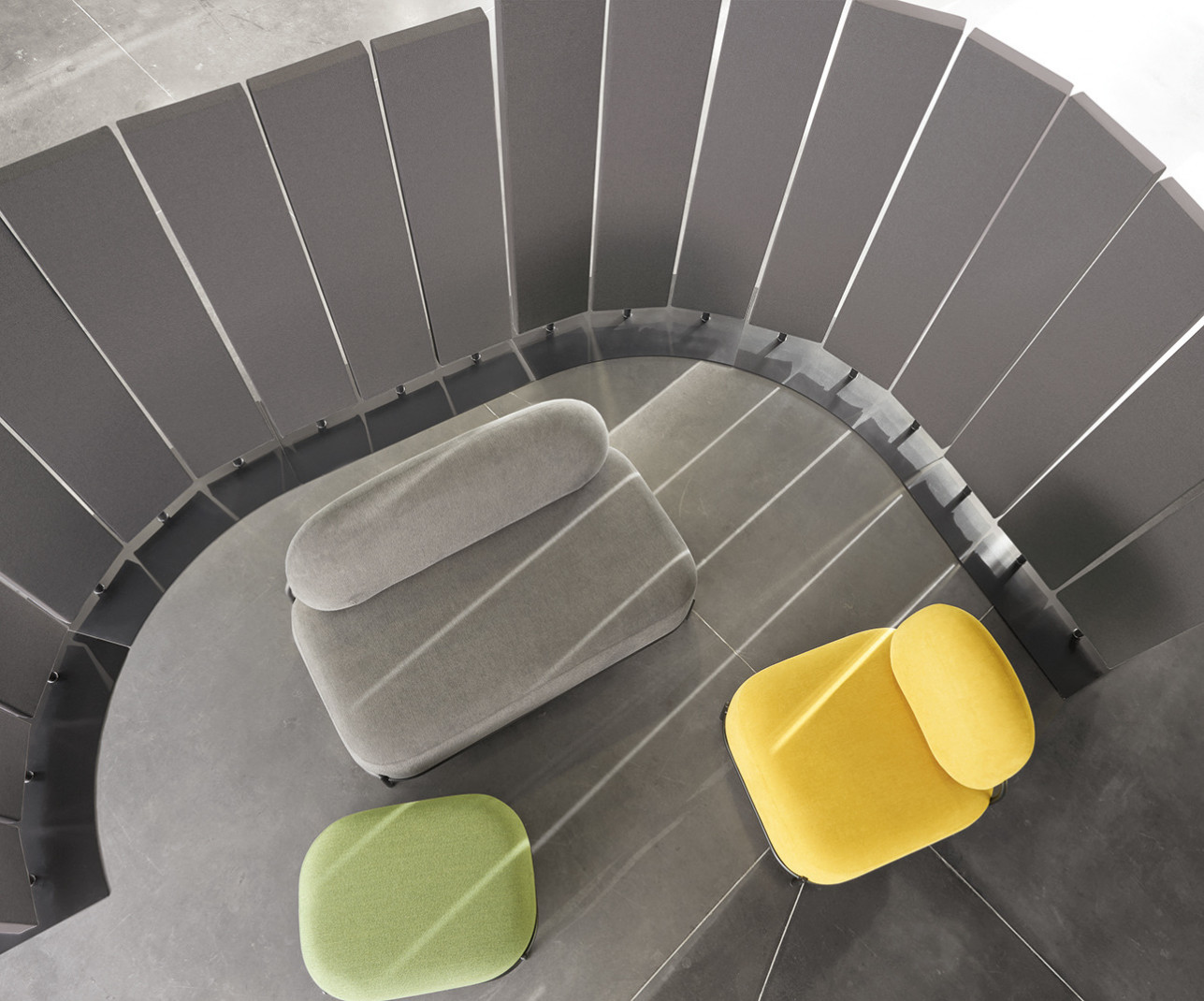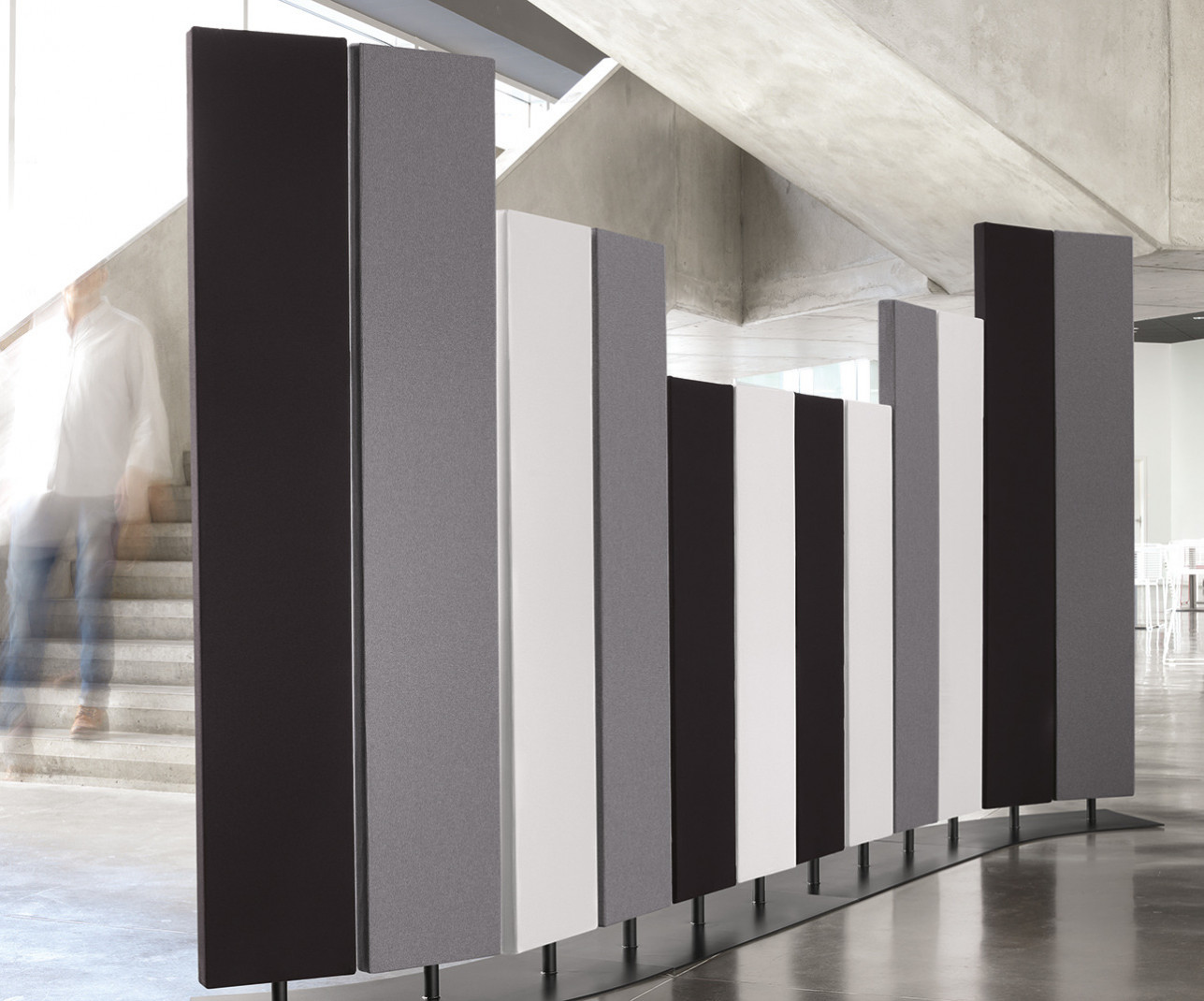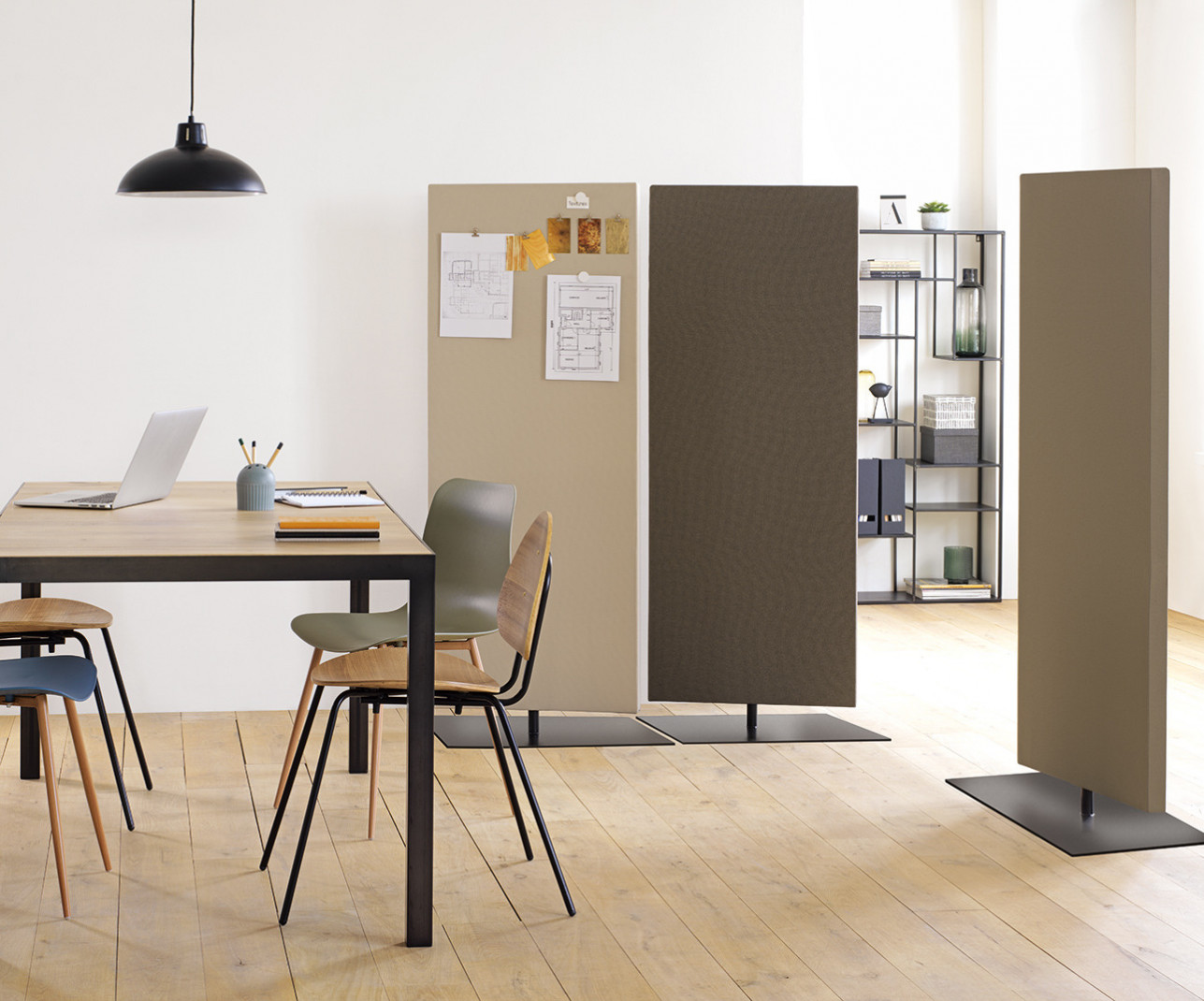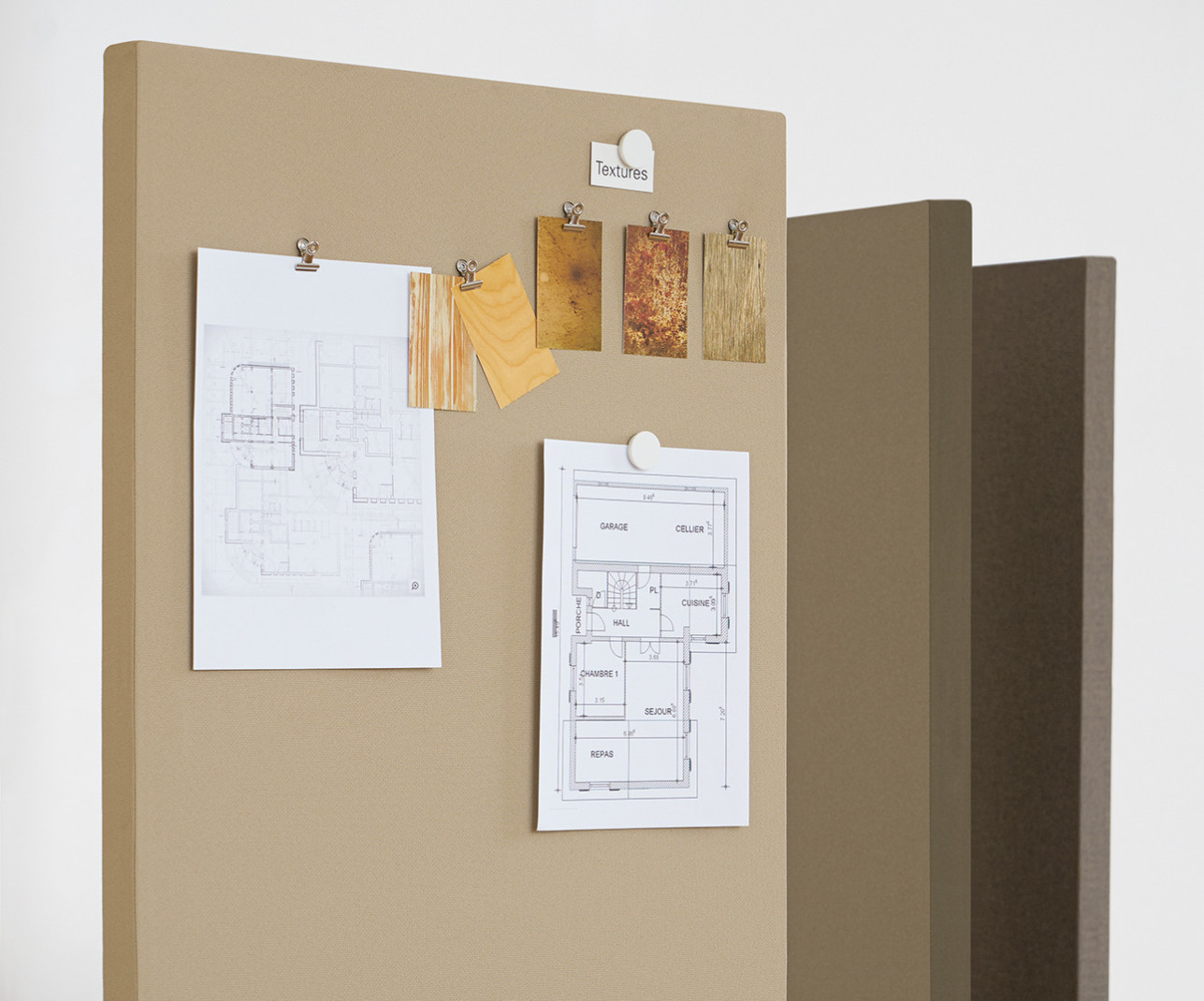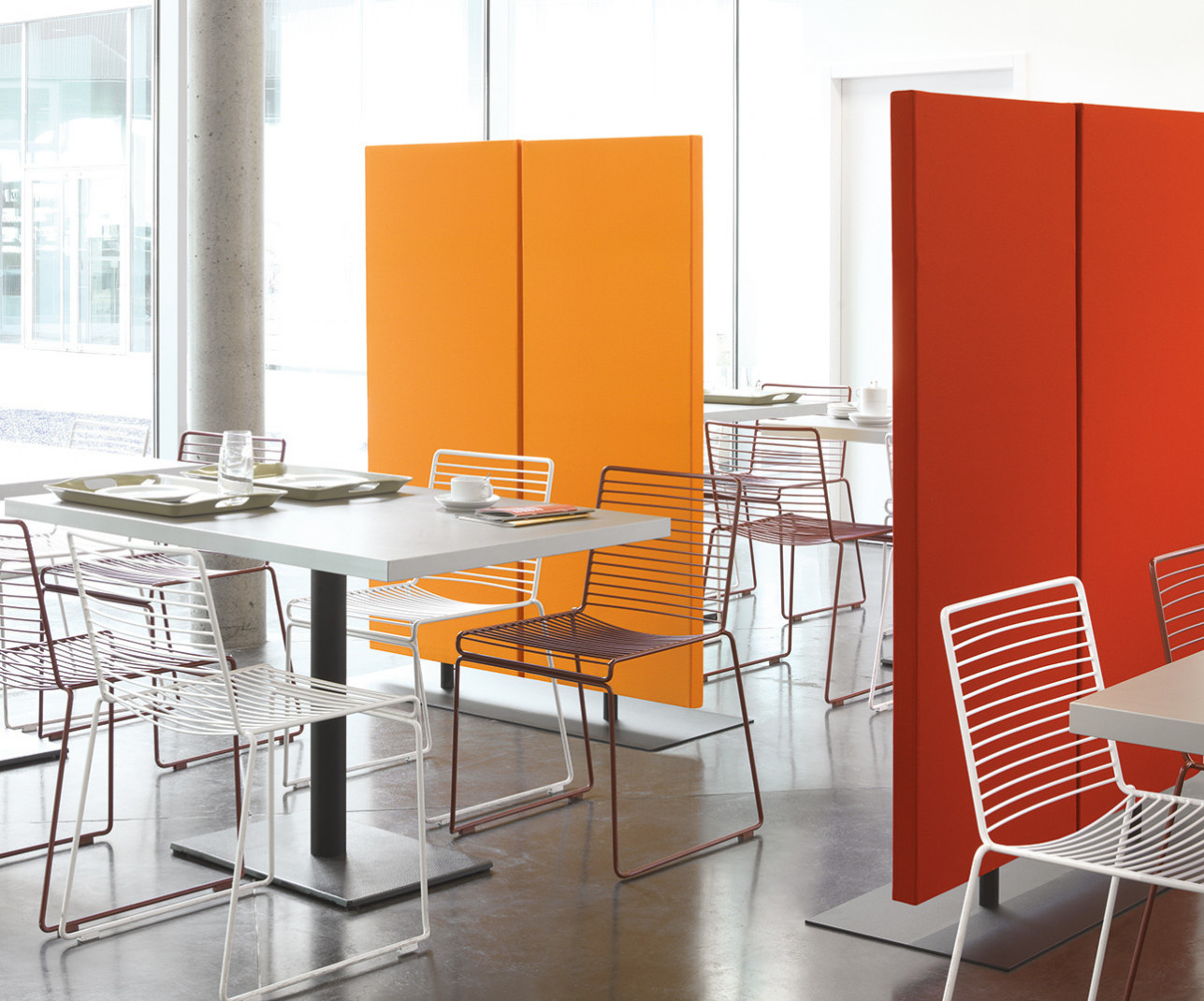 AIRPANEL TOTEMS
AirPanel acoustic panels are made of an open-cell absorbent and a metal frame covered with an anechoic fabric cover
Structure your space, create new functional and modular zones. Energise your environment with the colours, volumes and perspectives of AirPanel totems!
Read more
1200x300
1200x600
1500x300
1500x600
1800x300
1800x600
Recommended for areas where noise pollution must be controlled, AirPanel totems are very effective in reducing reverberations to improve comfort. Composed of an acoustic absorber, a perforated metal structure covered with a transsonic fabric mounted on a mobile base, the totem panels can be placed on the ground freely and easily.
The AirPanel totem is a contemporary version of the modular room divider, with decoration and acoustic properties : to be placed individually or in a connectable group, the combination of the multiple shapes and dimensions of the bases suggests that different functional spaces, closed or semi-closed, can be composed in an infinite number of ways. The rotation mechanism of the base allows you to open or close the space according to the level of privacy required, while guaranteeing acoustic comfort.

THE BENEFITS

CREATING SPACES
The AirPanel totem can be easily moved, allowing you to create temporary, nomadic and modular zones. It rotates, allowing you to open or close the space according to the confidentiality and required use.
The combinations of straight and curved bases allows you to create a closed and private area in minutes. Or to create linked, mobile walls to divide or enhance a space.

MARKET APPLICATIONS
Open plan offices, restaurants, reception areas or hotel lobbies…to create private area or structure large rooms.
Meeting rooms, collaboration areas, large offices : to improve the acoustics in a smaller space using totems as and when required.

DÉCORATION AND FINISH
The panels can be used for documents, pinned or with magnets if used with the perforated metallic insert. The bases are available in black as standard, but it is also possible for the colour can be customised on request. The base can be discrete or can be a decorative object in its own right. The volumes and colours of the panels redesign the space, sober or a graphic colour block.

CARE & SAFETY
M1 fire-rating
Removable & washable cover
Perfect base stability

QUICK AND EASY TO INSTALL
Solo, Duo or Trio, the totems are easily constructed and moved. The dimensions of the bases and panels are designed to be linkable and create many, different combinations.


THE
CONCEPT
CLOSED

–

AJAR

–

OPEN

/

THE

PANELLING

CHOICE

IS

YOURS



COMBINE

DIFFERENT

HEIGHTS

,

COMBINE

DIFFERENT

WIDTHS

,

COMBINE

DIFFERENT

COLOURS



SELECTION
GUIDE
1/ Assembly options



2/ Choose the colour in the AirPanel textile brochures



Acoustic comfort is when the sound message (words, music)reaches listeners in a perfect, unaltered state.
A mix of absorbent and reflective surfaces is necessary to achieve maximum level of acoustic comfort.
We talk about acoustic correction when we change the absorption and reflection capacity of one or more walls,
by changing their texture, surface, geometry and coating materials.



Restaurant. Le bistro des canailles. Saint-Julien-lès-Metz. France / AIRPANEL TOTEMS
Restaurant. Le bistro des canailles. Saint-Julien-lès-Metz. France / AIRPANEL TOTEMS
Reception area. Saint-Memmie. France / AIRPANEL TOTEMS